Autumn is here!
Posted on
I love Autumn - the change in colour of the leaves, the nights getting darker earlier, the nip in the air, log fires, and dare I say it - the anticipation of Christmas round the corner (only 65 days to go!). One thing I have noticed this year is, since August / September any trees with berries on them have been absolutely bursting with them. They say here in Inverness that that is a sign of a bad winter to come. Only time will tell!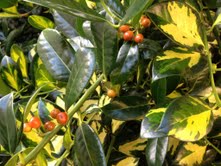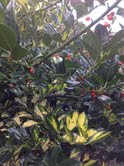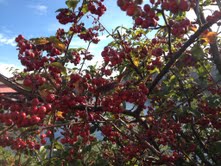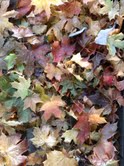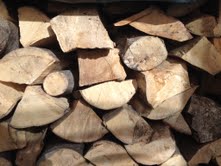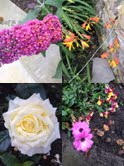 I made a batch of shortbread the other day as a gift. I added some cinnamon to it and the house smelled lovely. Here is the recipe if anyone would like it: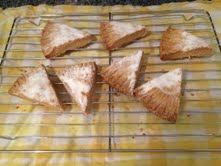 4 oz butter.
6 oz plain flour.
Pinch of salt.
2 oz caster sugar plus extra for sprinkling.
½ tsp cinnamon (optional).
Pre-heat the oven to 150° C / 300° F / Gas mark 2. Grease a 20cm / 8" tin.
Mix together the flour, salt, sugar and cinnamon (if using).
Rub in butter until it's of a crumbly consistency.
Press into the tin and crimp the edges with a fork.
Mark into 8 pieces. Prick with fork.
Bake for 45 - 50 minutes until golden. Leave to cool for a few minutes then sprinkle with extra sugar.
Cut into portions and transfer to a wire rack. Enjoy!
The vegetable garden I started working on in April is coming on slowly but surely. Unfortunately I had to cut down the big tree that was outside my bedroom window. I've been busy riddling the soil and getting rid of any stones when I discovered the roots of the tree quite close to the back of the house. I was worried the roots would get under the house eventually and cause damage so I've had to cut it down. I felt bad as there was a little robin that lived in the tree. When I was clearing up I noticed the little bird sitting on a branch looking about. She must've wondered what I'd done to her house. I'm a bit of a softie when it comes to animals so that tugged at my heart strings.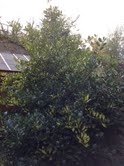 The vegetable garden when I started.....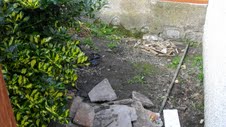 To this.....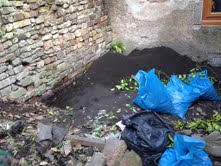 And how it looks today.....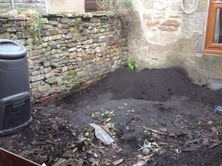 I've got a lot more room to work in and plant seeds (and still a long way to go). It just seems to be taking forever to do but it'll get there.
My boy celebrated his 4th birthday on the 2nd of October so my Sister and I threw a party for him (any excuse!).