I got my Mum's top finished. I used Debbie Bliss Rialto DK again, this time in navy. She asked for a good bit of extra length this time. I'm quite pleased with how it turned out.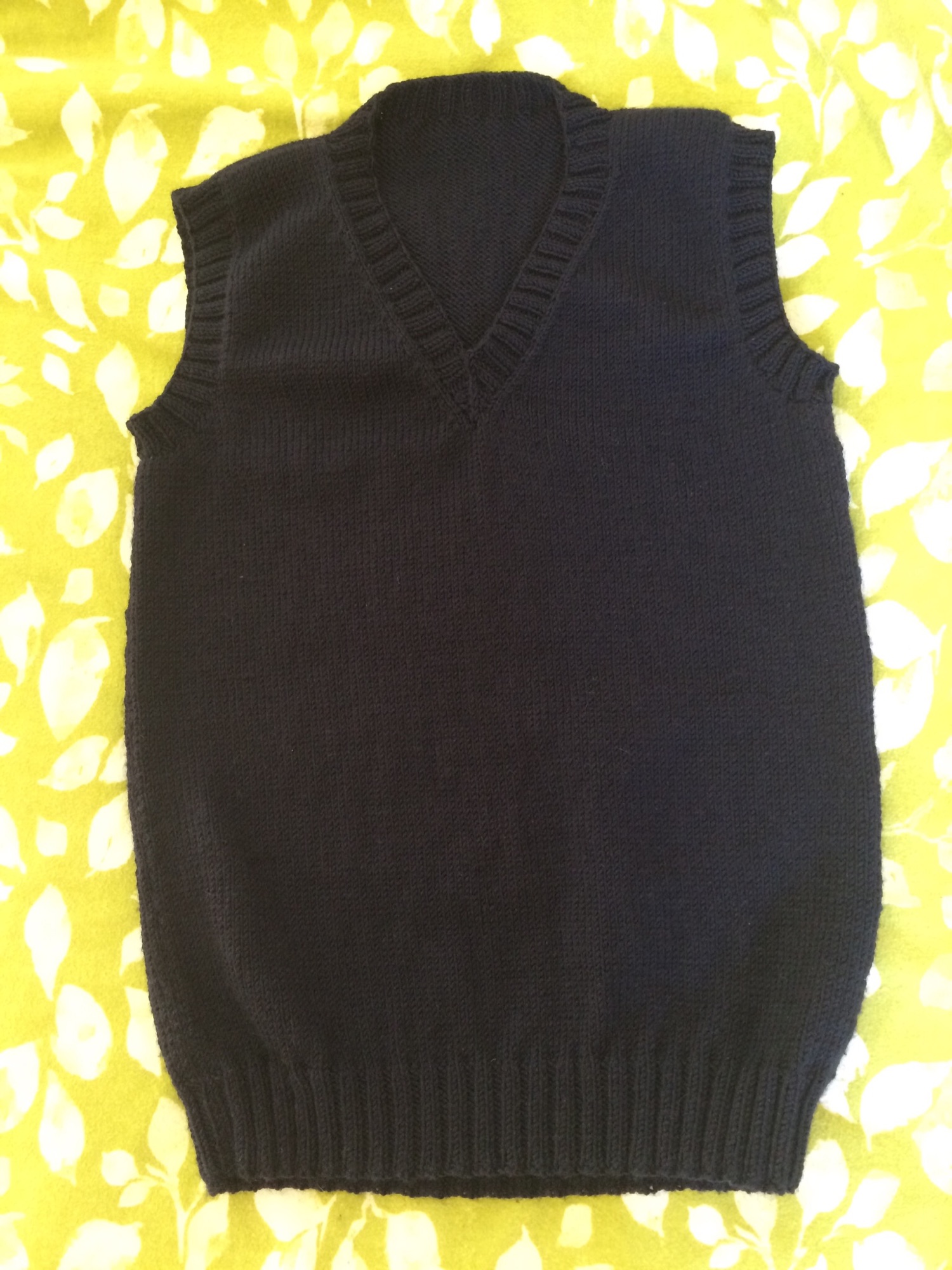 I've never liked picking up stitches on the neckline and armholes but I'm happy with how they've turned out.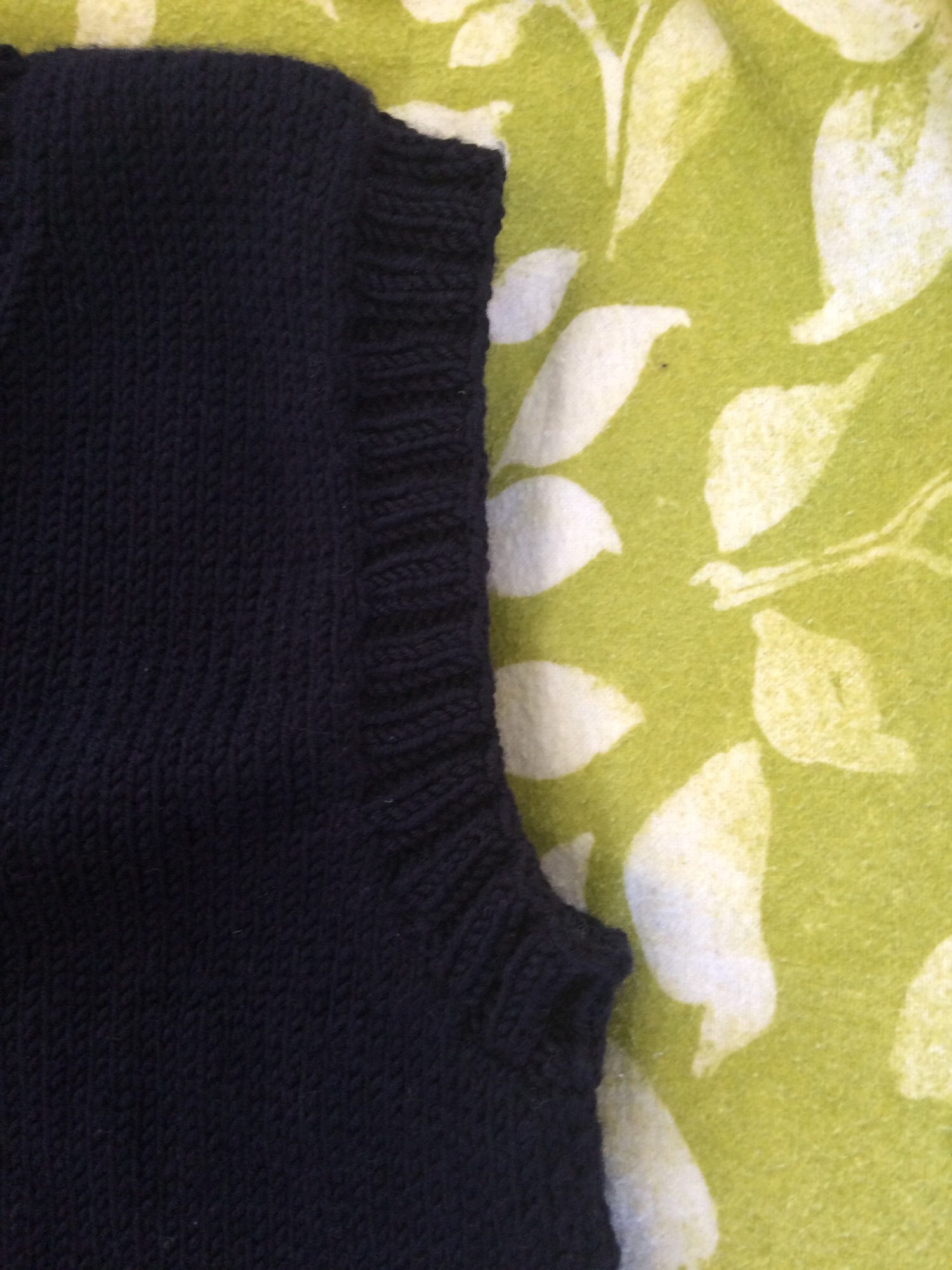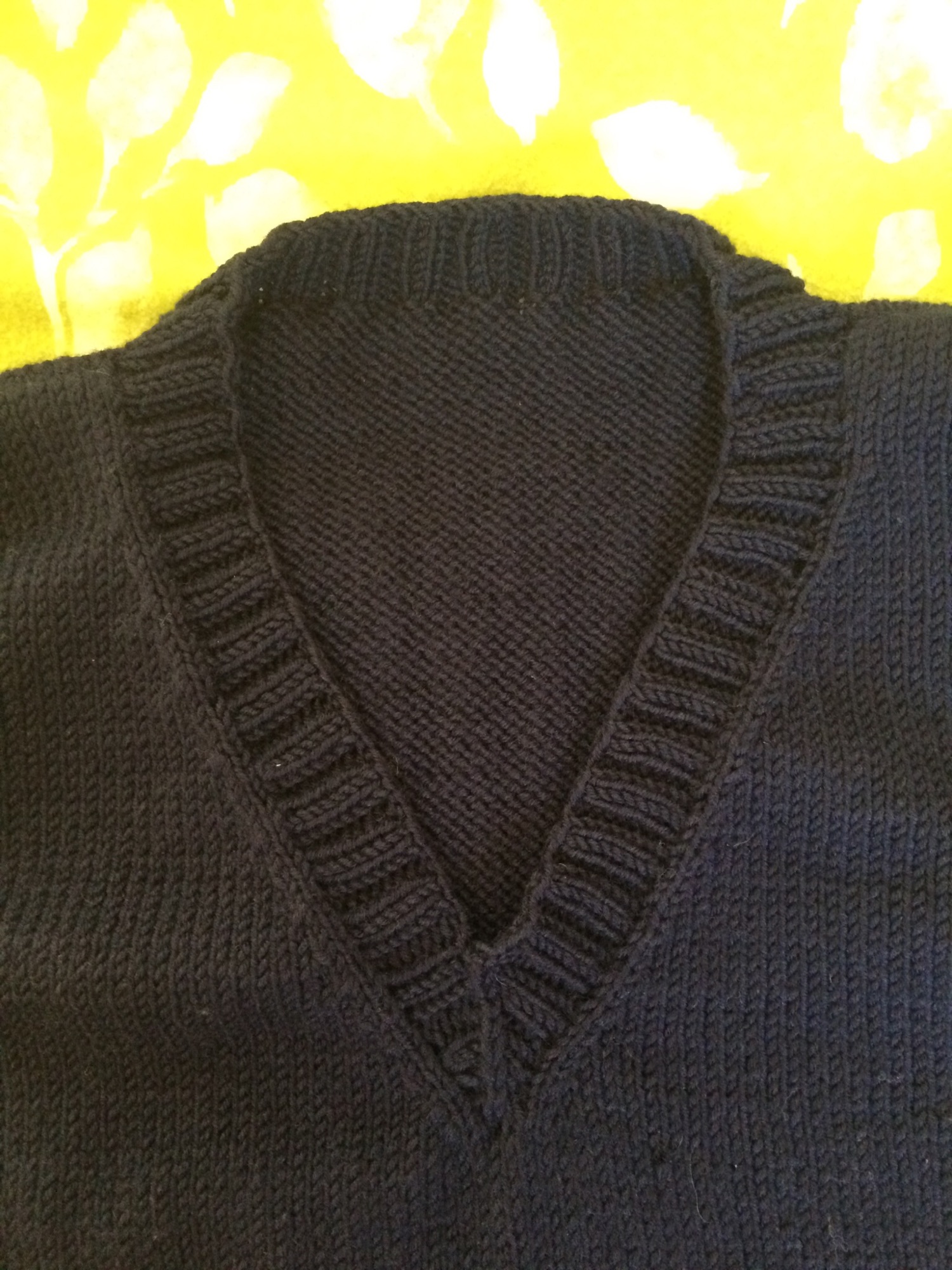 Now it's having a woolite bath and I'll lie it flat to dry.