What is this I see?....
Posted on
.....light at the end of the tunnel!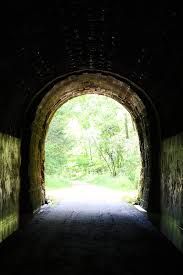 I've finally got the knitting part of 'Coinneach' done. I just need to decide on the length of the neck. It's currently 2½cm but I don't like it so I'm thinking of unravelling it to 2cm. Just the blocking and seaming left to do then it'll be ready to be sent off to be assessed.