The never ending scarf!....
Posted on
I started knitting this scarf about 4 years ago for my sister and have never got round to finishing it. It's made from 'Rowan Kidsilk Haze Stripes' and I'm using 5mm needles. I cast on 50 st's and I'm knitting every row until I get to near the end of the ball then I'll cast off. It's knitting up quite quick now I've made a point of working on it every day.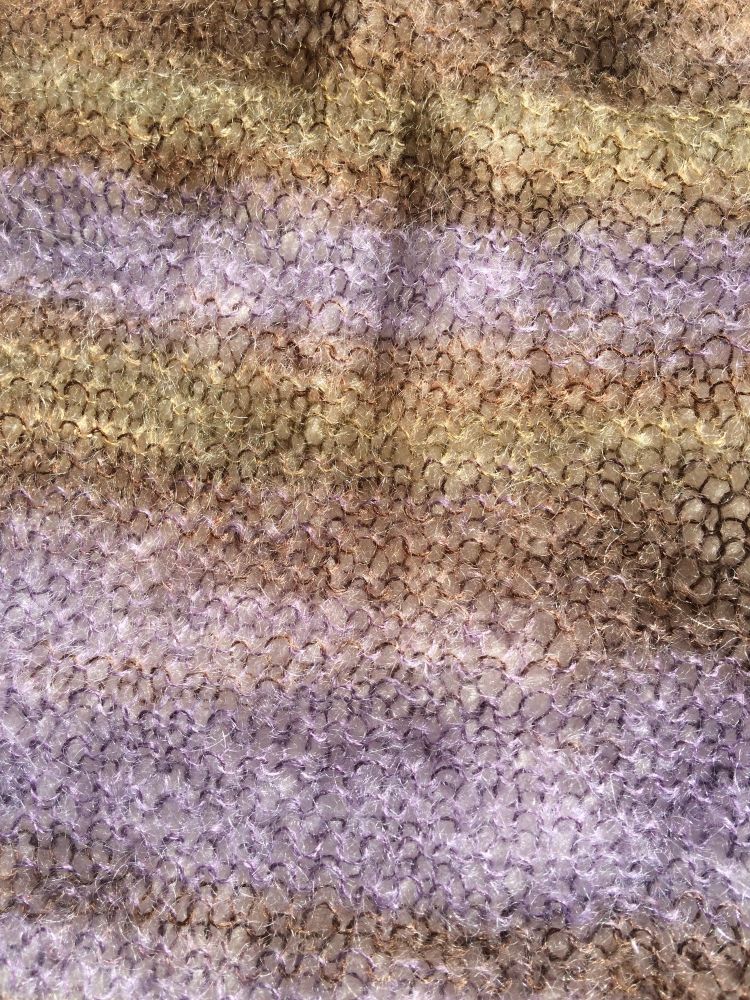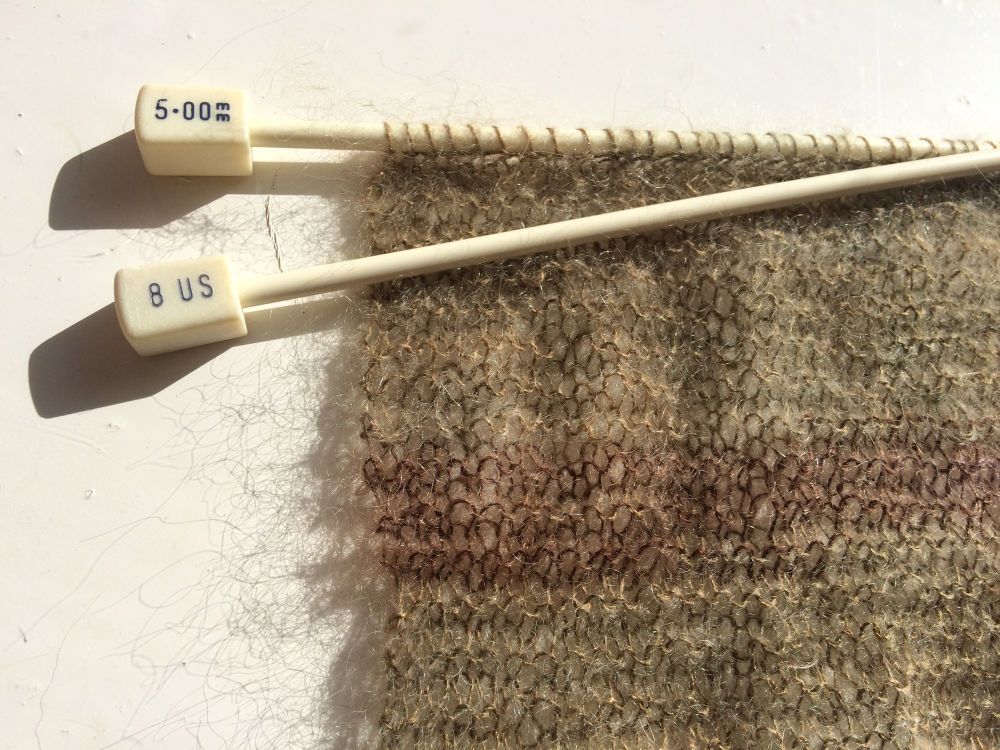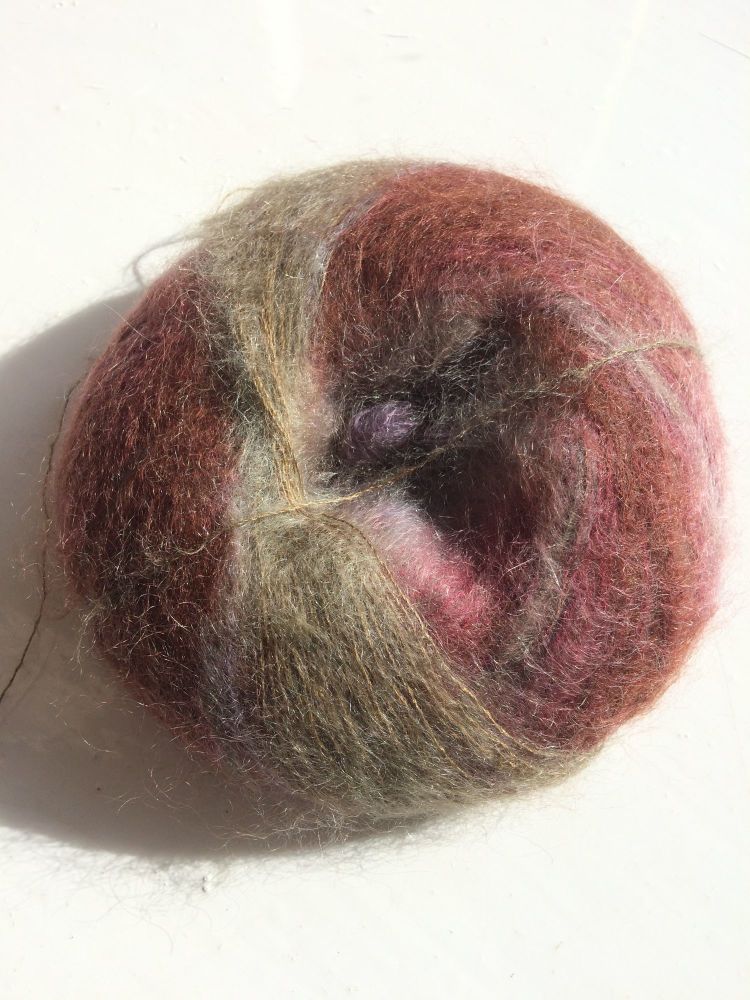 The yarn is so thin! I normally wouldn't knit with this. A strand is pictured with a UK one and five pence piece for scale.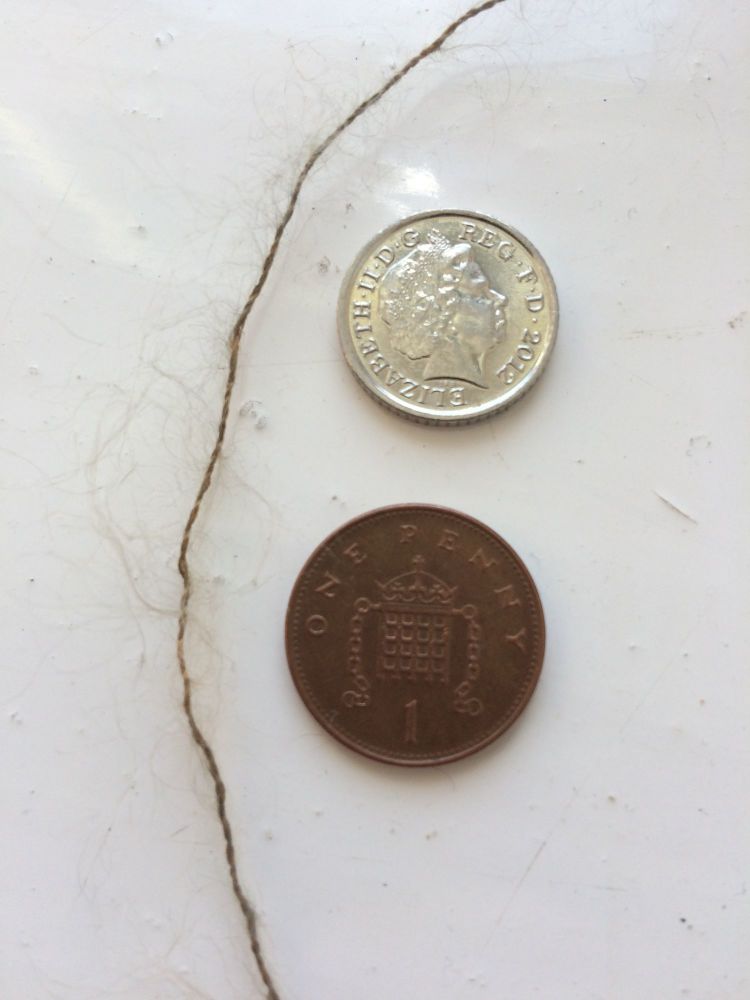 It's my boys 8th birthday today! He was so sick two weeks ago today with mild pancreatitis and had an overnight stay in the vet's surgery on a drip for dehydration and painkillers. The vet reckons we caught it early and he shouldn't have any more flare ups but he'll be more prone to it again. We've just got to keep an eye on him and make sure he eats a low fat diet. My poor baby. He's much brighter now though thank God. It breaks my heart to see him sick.