Easy like Sunday morning.....
Posted on
Yesterday was a beautiful sunny day. Cuily and I had a lovely walk along the beach. You just can't beat the sounds of birds singing and of the waves lapping on the shoreline. Quite often you can see the seals playing in the sea. They're gorgeous, nosey little creatures and have no fear of coming close to the shoreline when there's people about. Unfortunately they weren't out yesterday. Sods law!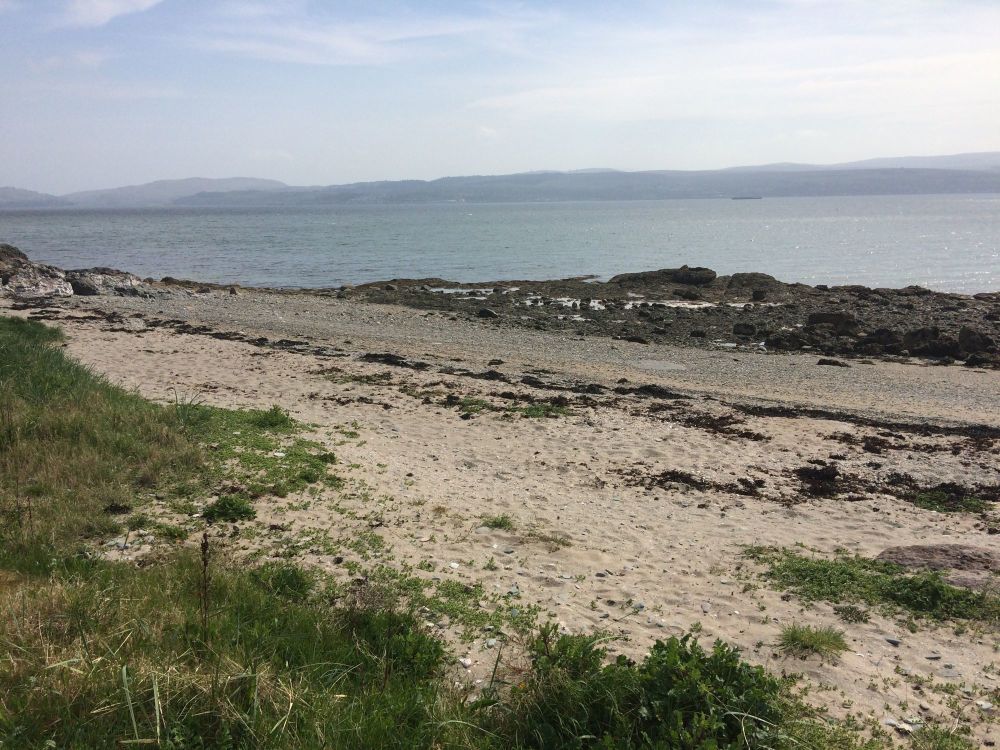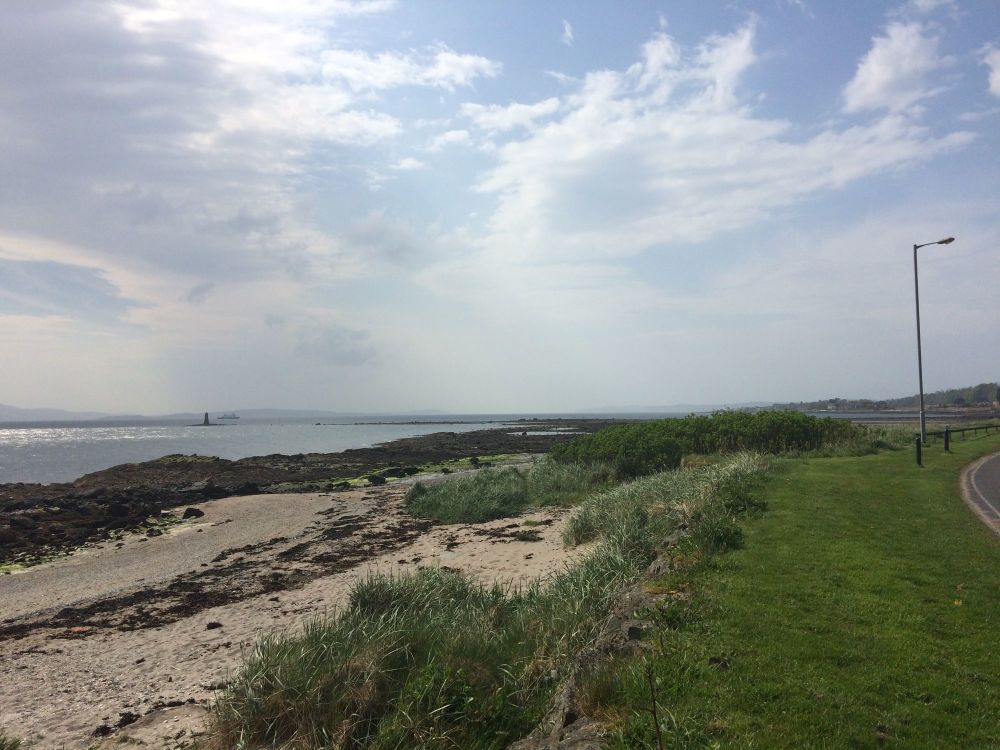 This is probably one of my favourite pictures taken yesterday.....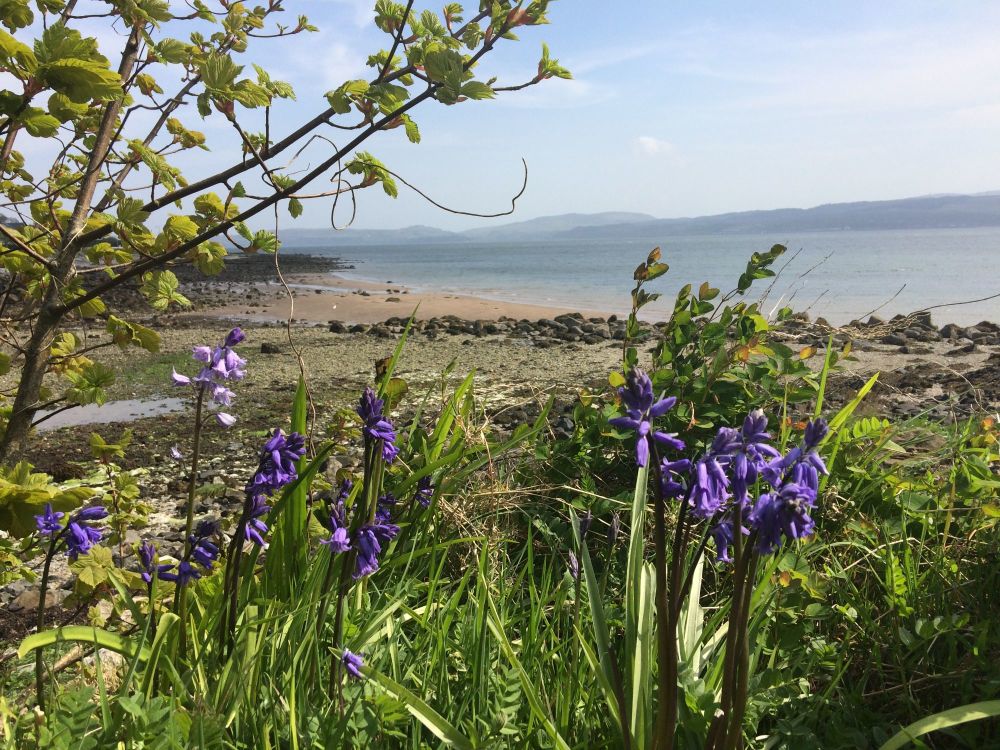 .....and was taken at the top of these few crumbly old stairs. I've always loved this little alcove. It reminds me of how I used to imagine the entrance to Kirrin Island in Enid Blyton's 'Famous Five' books would look.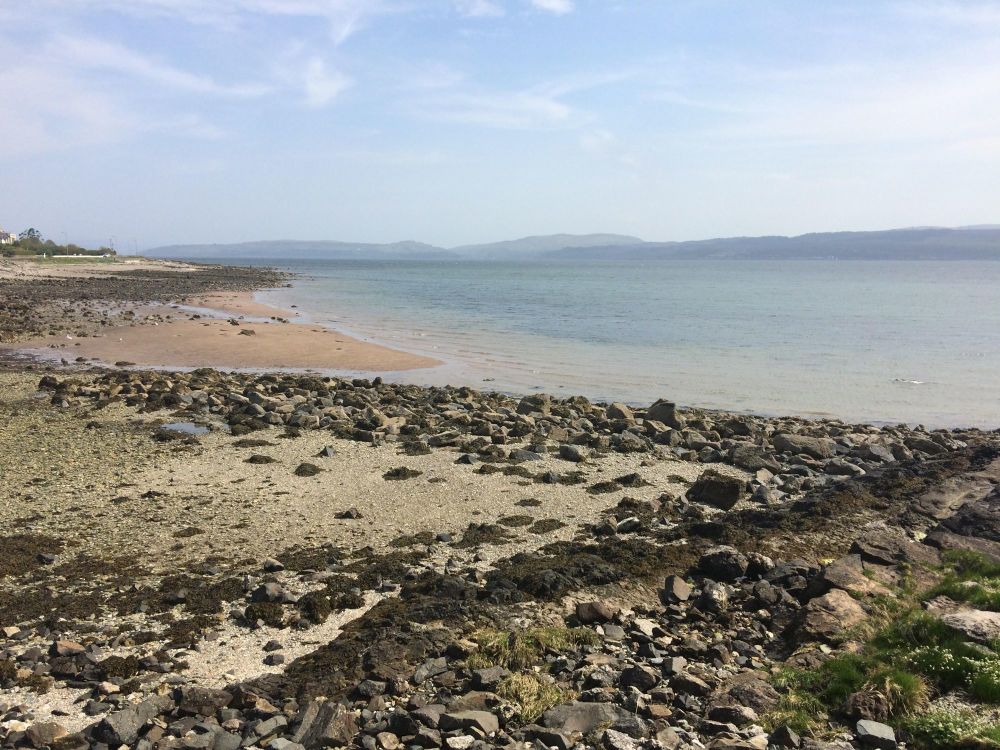 This is the same little area from the opposite set of steps.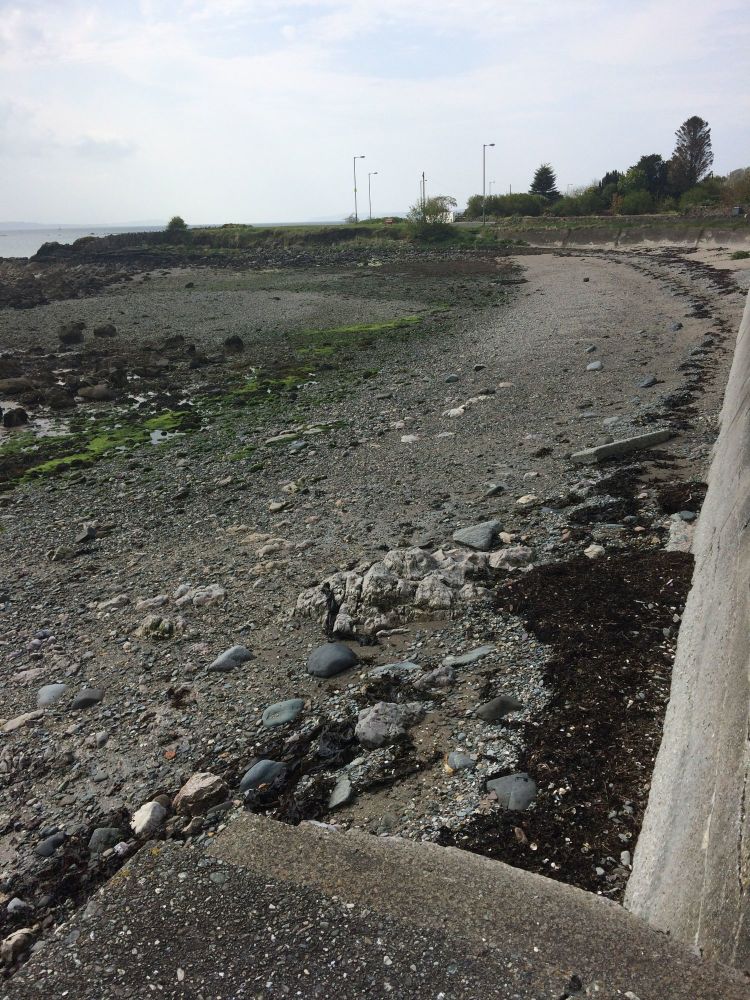 On the bend of the wall just across the road stands the most gorgeous house (well, it was in its day). I've walked past this house millions of times and every time I always dreamed that one day I would own it. I could just picture myself standing in the orangery looking out over the firth of clyde. Unfortunately it's past saving now and is due for demolition.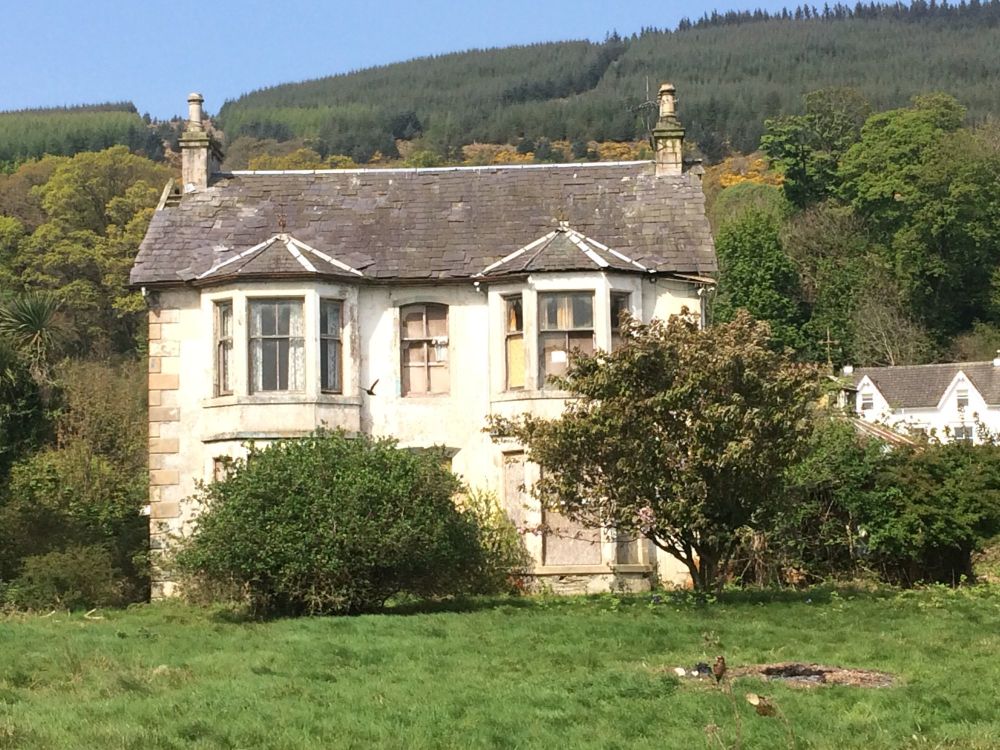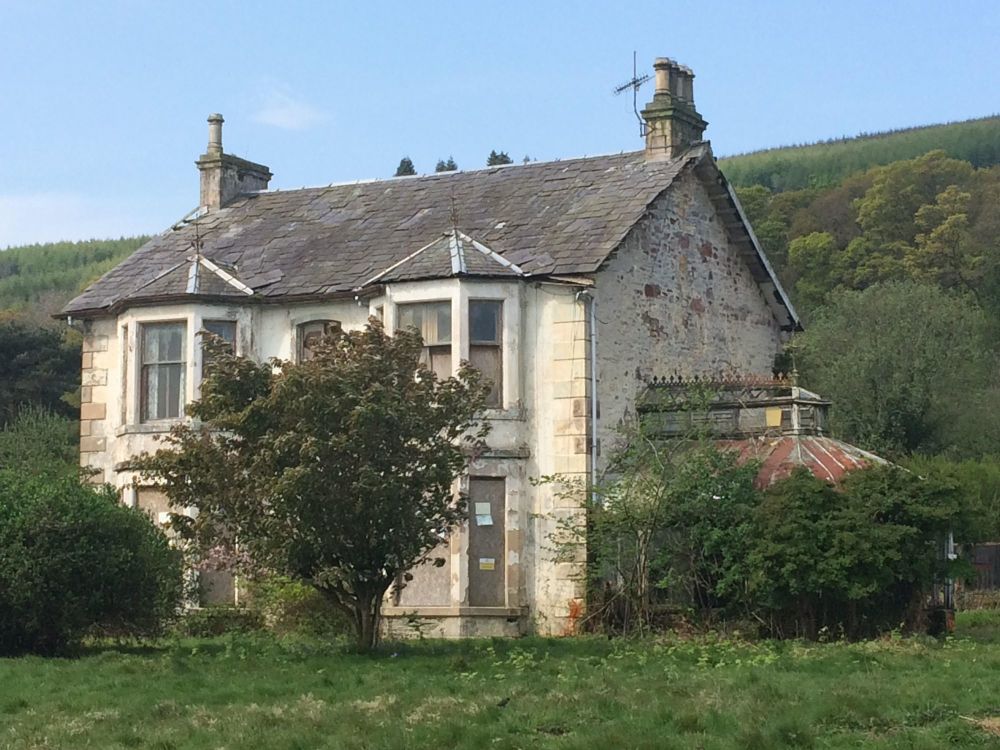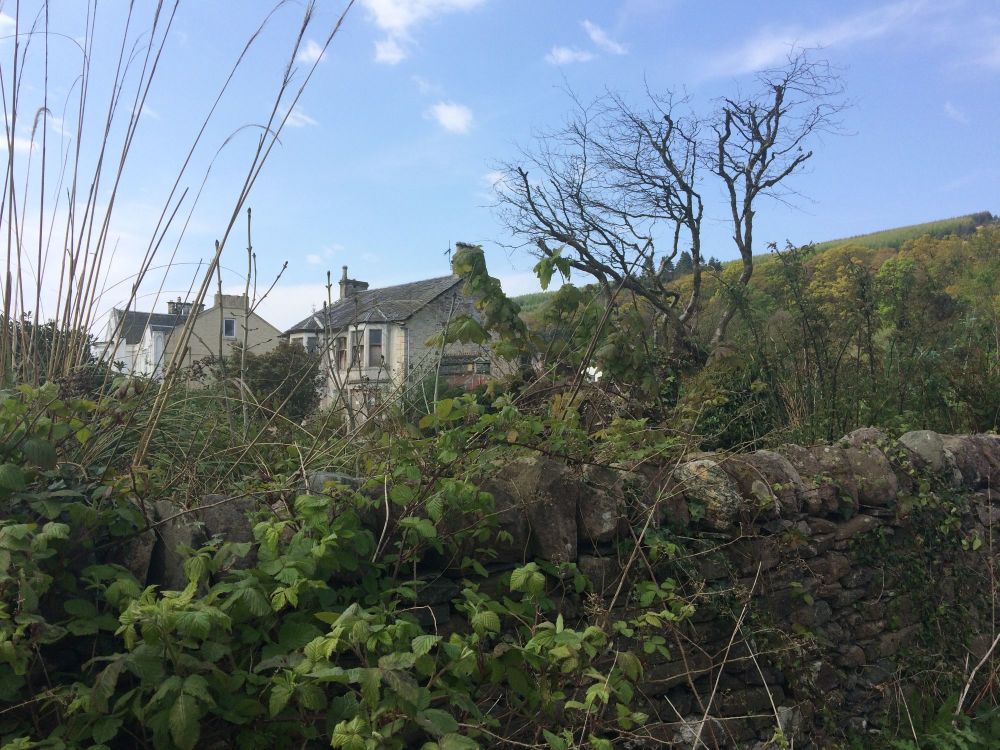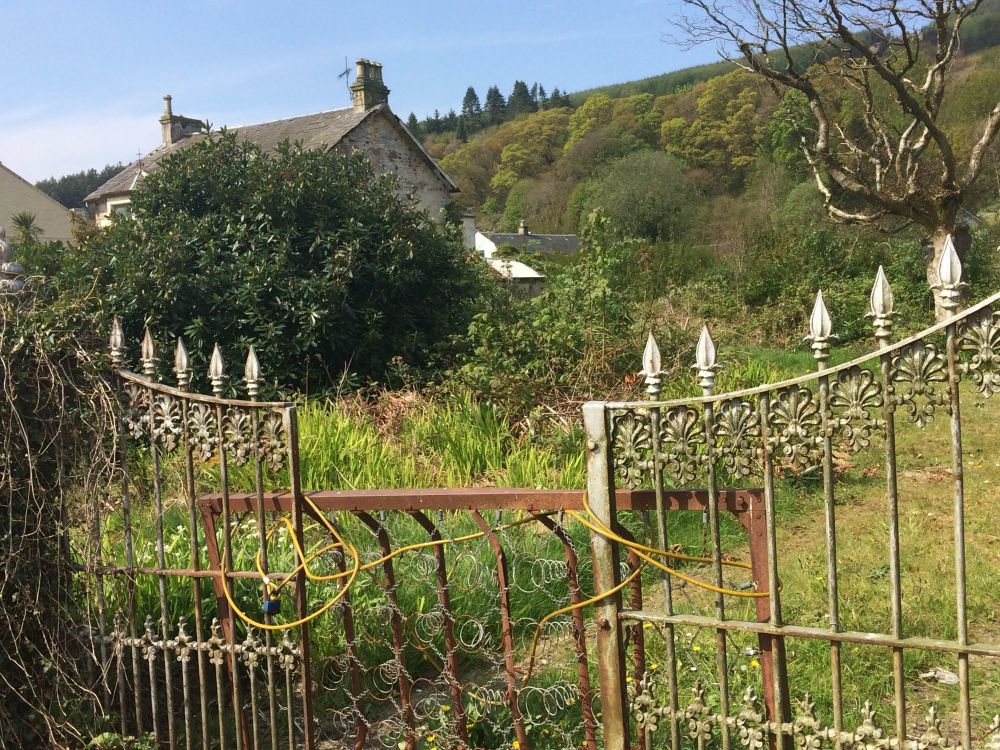 The village is blooming just now with pretty little wild flowers everywhere.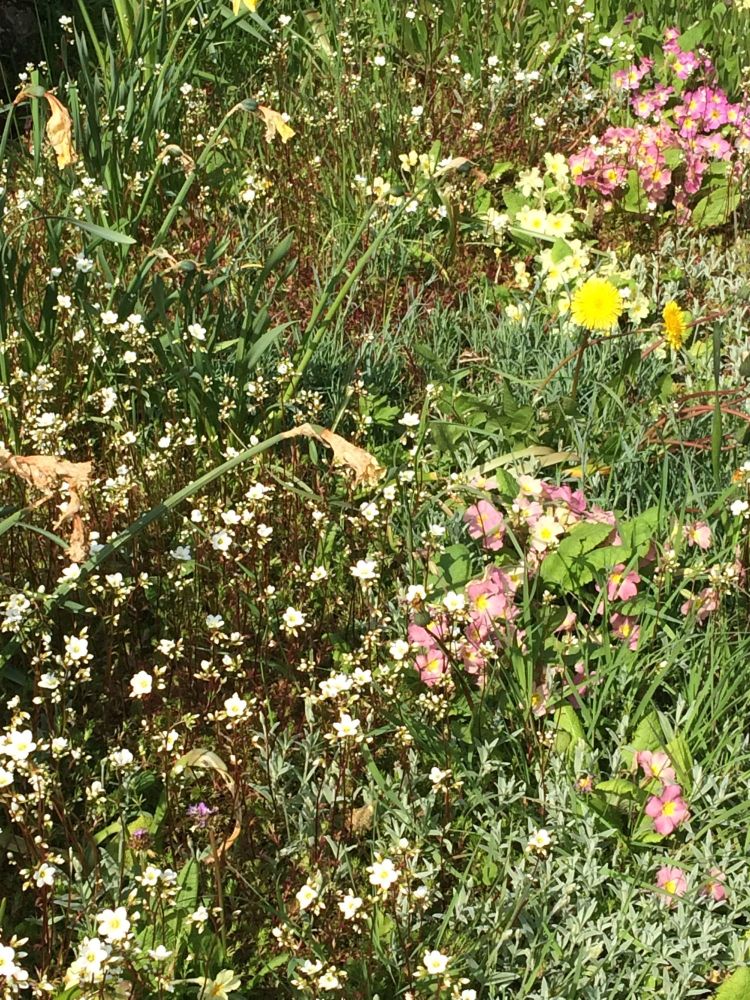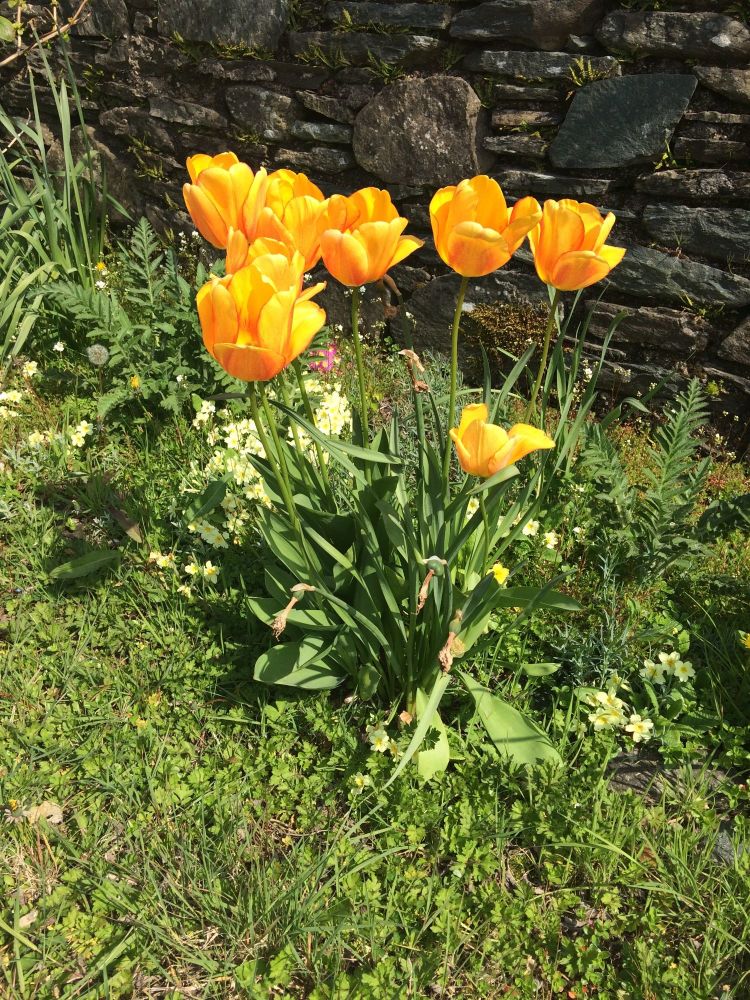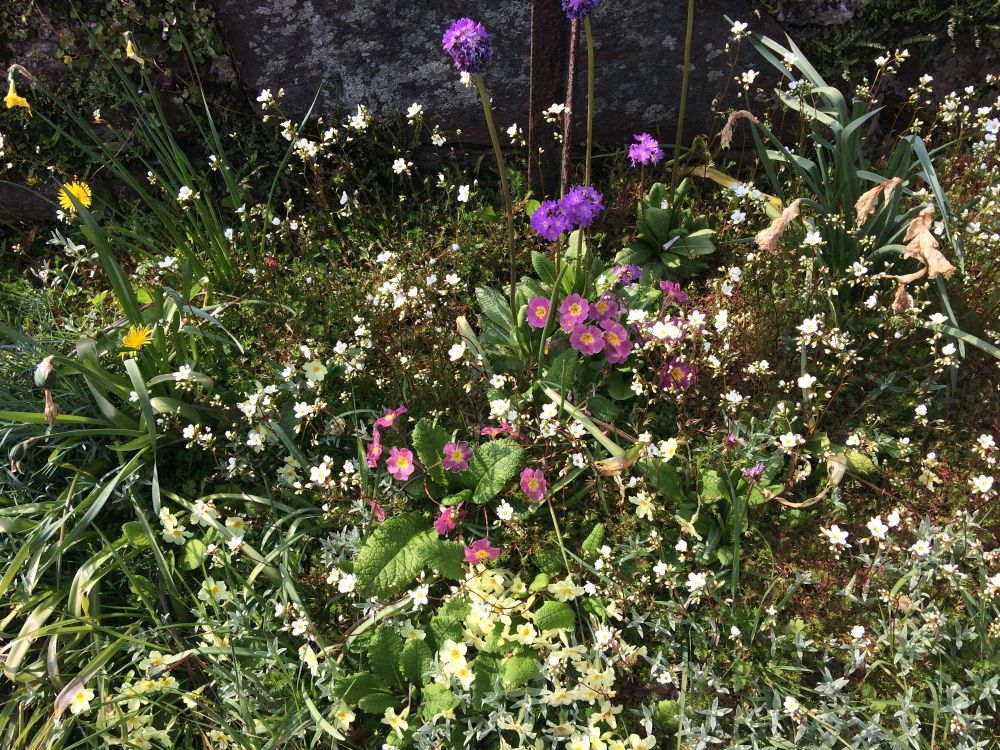 The flowers are looking lovely in Mum's garden too.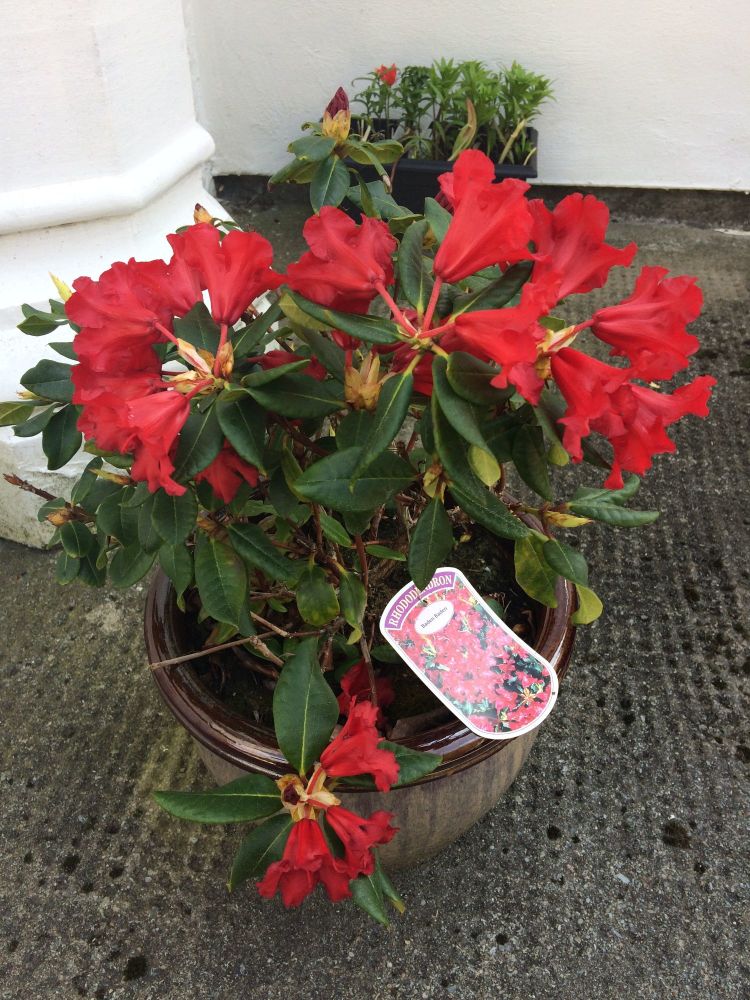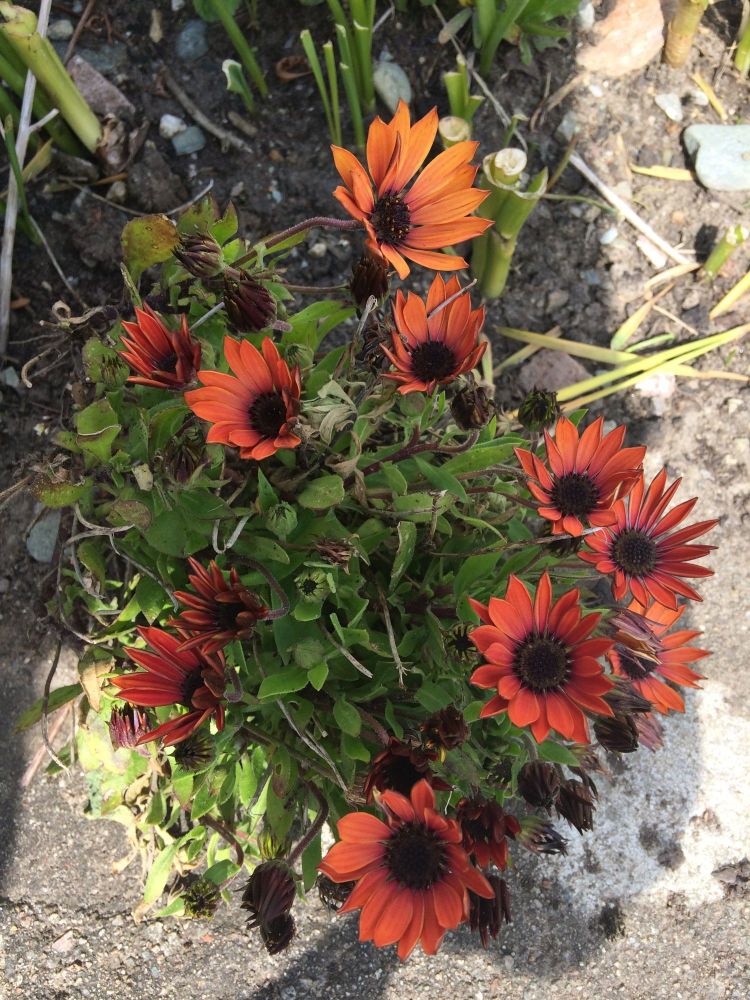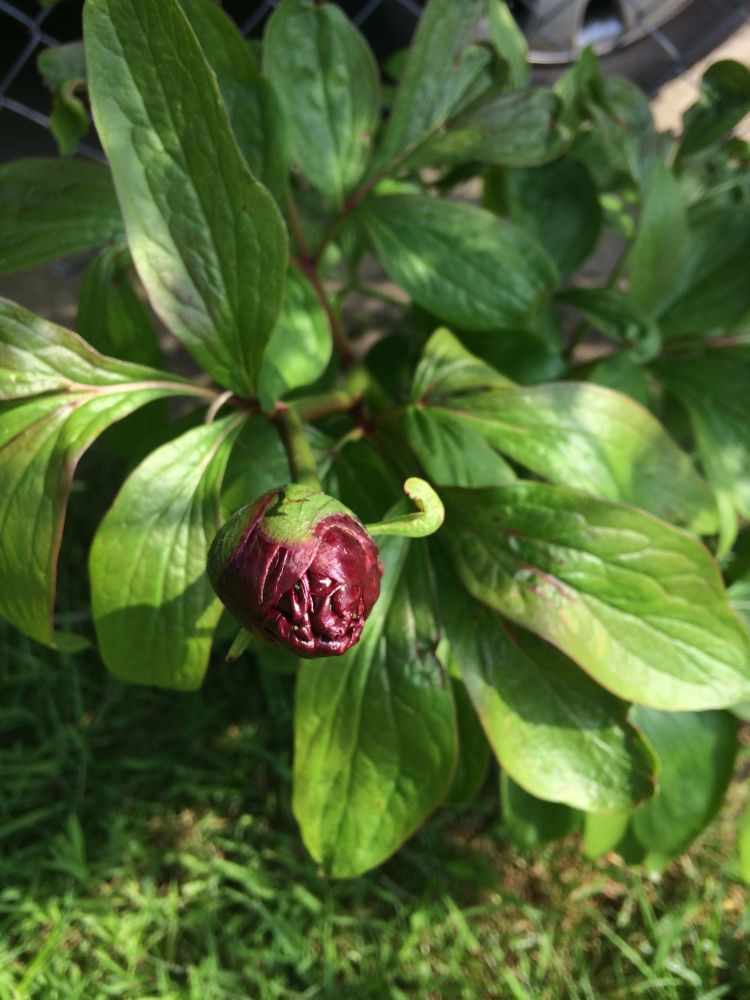 Best of all, I'm looking forward to a little bit of Dad's home grown rhubarb!