Mindless knitting & a sick dog.....
Posted on
It's been quite the week here in my wee cottage. My brave wee soldier Cuily had to get a minor operation on both his eyes on Tuesday. His tear ducts were blocked so they had to get sluiced to clear them and he also had to get his lower eyelids sorted as they were curling inwards and his eyelashes were irritating his eyes. My nerves were shot to pieces until I got the call that he was fine and the op went well. He came round from his anaesthetic chatting away. He's got to wear the cone of shame for a couple of weeks. His back has been niggling him too recently and the vet thinks him moving quickly and twisting is pinching the nerves where the two slipped discs are so he's on strict cage rest and painkillers for four weeks.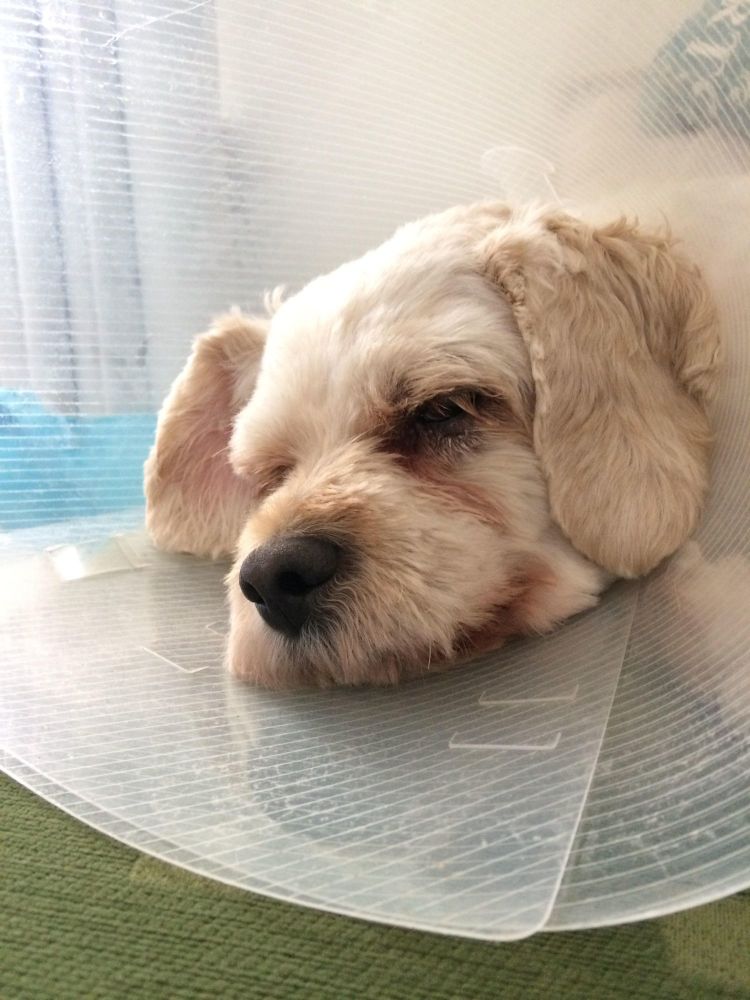 It looks like his head is in a bowl here. We can always find a way to have a wee snuggly cuddle though!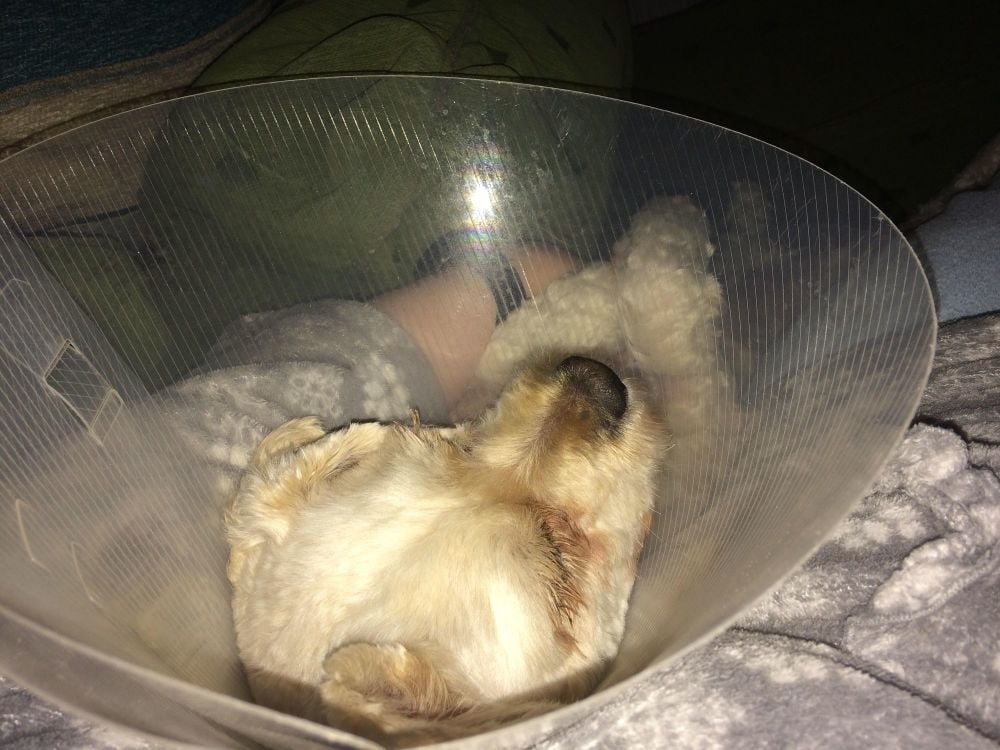 Once I knew my boy was ok, I started knitting a simple garter stitch blanket. Nice and easy and not requiring any thought. I found the pattern on ravelry. It's called 'garter stitch comfort blanket' by Marie Mickiewicz (Magic Mammoth). I'm using my James C Brett marble chunky glamour yarn and 6mm needles. Click on the picture below for the link.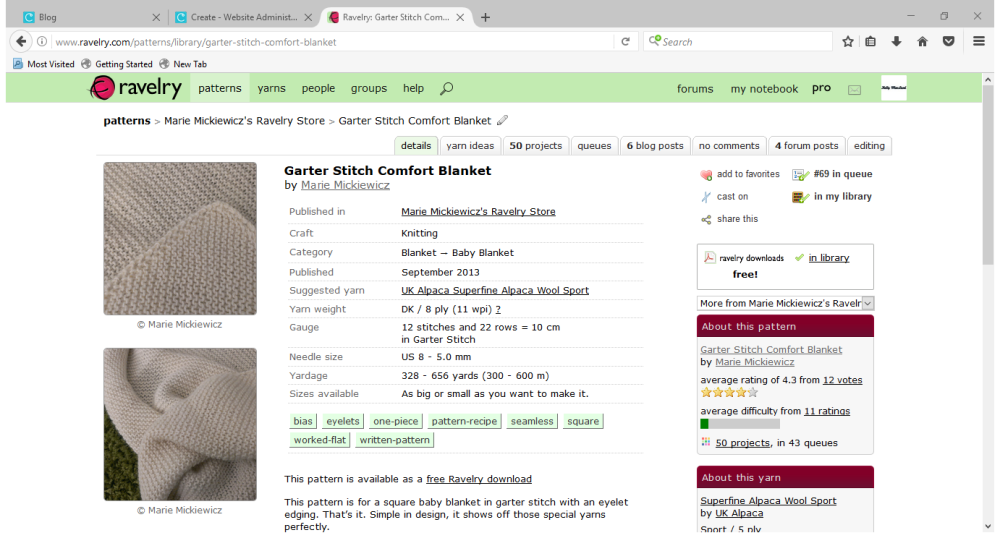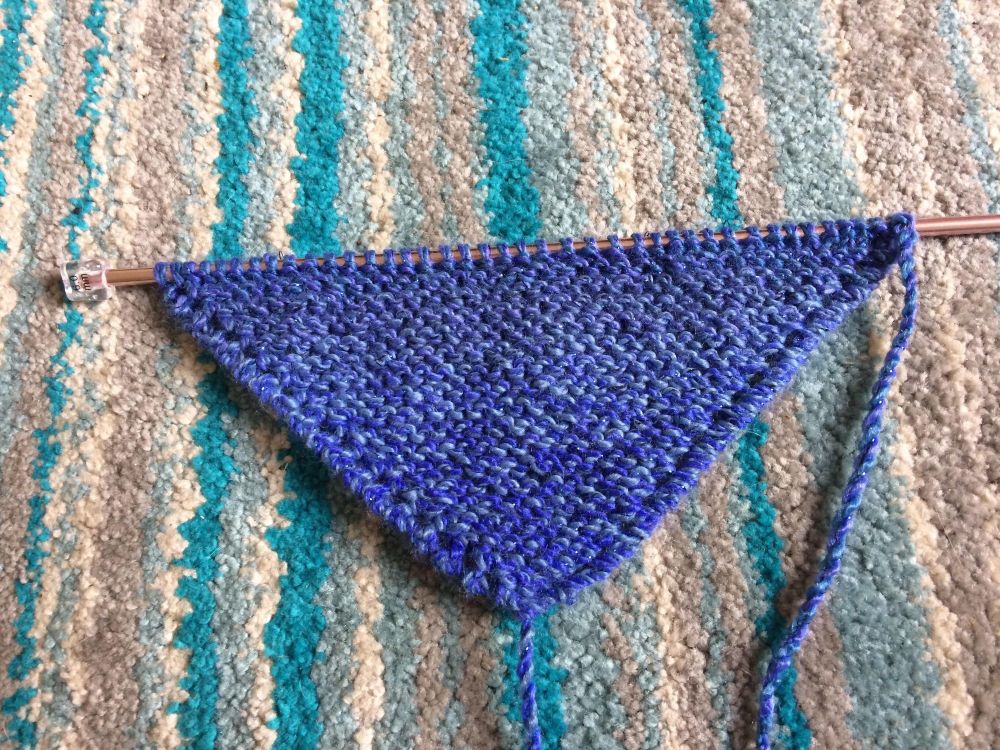 I bought this little rose bush a few weeks ago and there wasn't a single bud on it. I didn't think it would survive but I gave it a good glug of plant food and spoke heaven ward to my Nanna and asked her to keep an eye on it. It's budding away beautifully despite being piddled on by the dogs.