Change of plans!
Posted on
I have made the decision to leave Inverness and move back home to Dunoon, Argyll where I'm originally from. I've lived in the Highlands for almost 9 years and I think it is one of the most beautiful places on earth. My sister lived with me up until a couple of months ago so it's just me and Cuilean here now. My family are all in Dunoon so I'll move back to be nearer them. I've been gutting the house, recycling and painting everywhere to freshen the place up.
One thing I didn't realise is how much yarn I actually have.....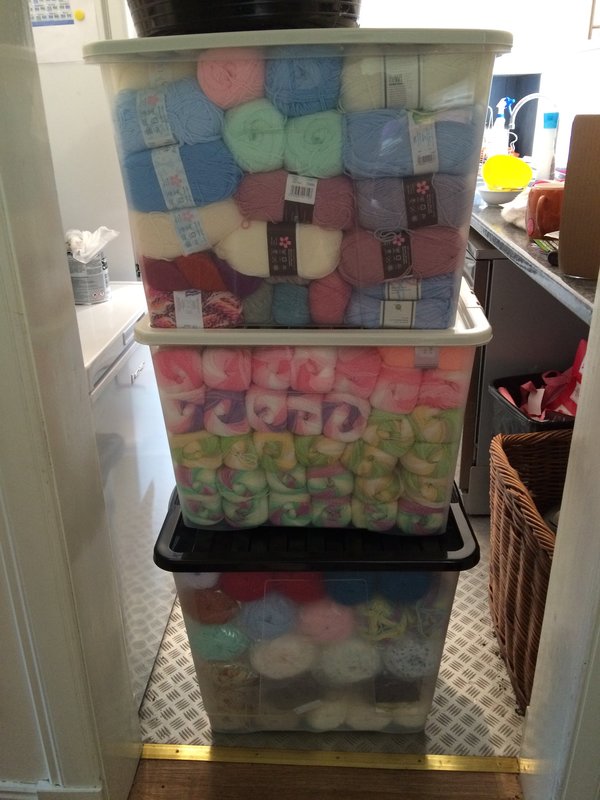 Please ignore the mess in the background! ;-)
Cuily will be pleased to get back home nearer to his Nannie and Pappa, their dog Tiger, my sister and her wee dog Bo.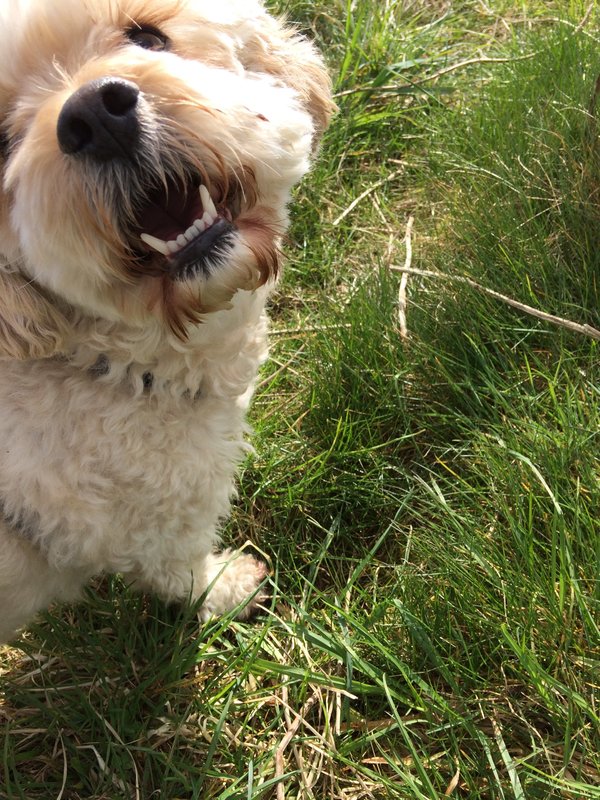 It's lovely to see Spring finally here although the weather has been a little nuts. One day last week we had snow, hailstones, sleet, rain, sun, thunder and lightening - all on the same day!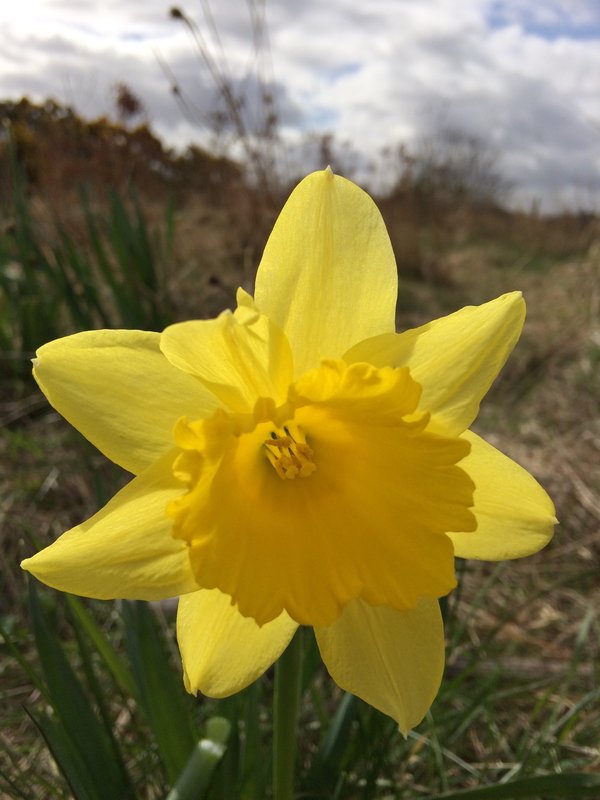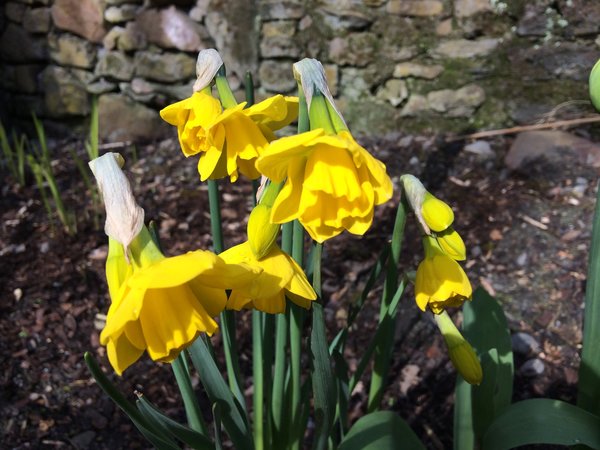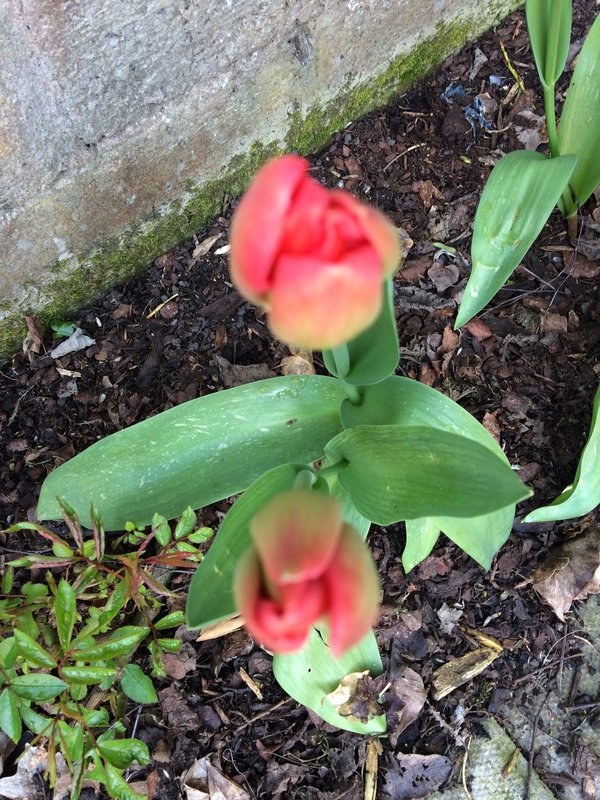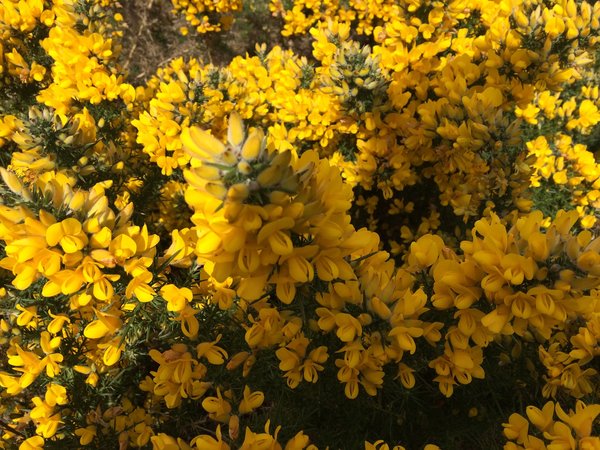 When I was out in the garden last week I was looking at my tree and thinking about when I bought it - it was so tiny. It's now the same height as me (5ft 4")!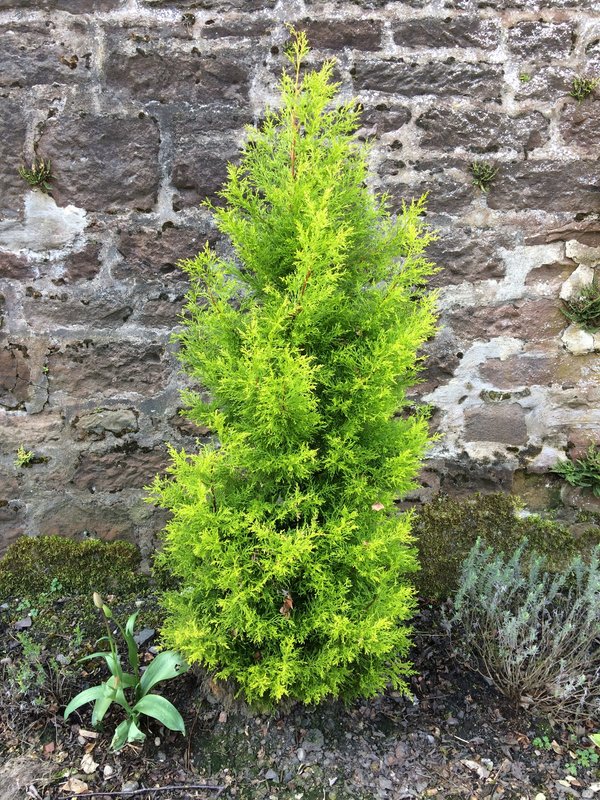 I treated myself to a new book by Kate Atherley "The beginners guide to writing knitting patterns". I'm going to sit and look at it properly tonight but it looks good from what I've seen so far.