Messy Potential!
Posted on
I live in a small two bedroom cottage which I love. I enjoy crafting, and my knitting books and other bits and pieces are slowly but surely taking over the whole house. I was asking my Dad if my loft (attic) could be turned into a room for all my books, yarn etc and he said that it probably could. I was up taking photo's today. It's a good sized space which is lying unused. (I nearly wrote 'empty' but it's full of junk, cobwebs and huge dust bunnies). It's currently used for storage for stuff that doesn't get used anymore.
That old record player came with the house. I don't want to part with it and I'm curious to see if it still works. I'd quite like 'U' shaped work benches to go round both walls and the (dirty) white end wall.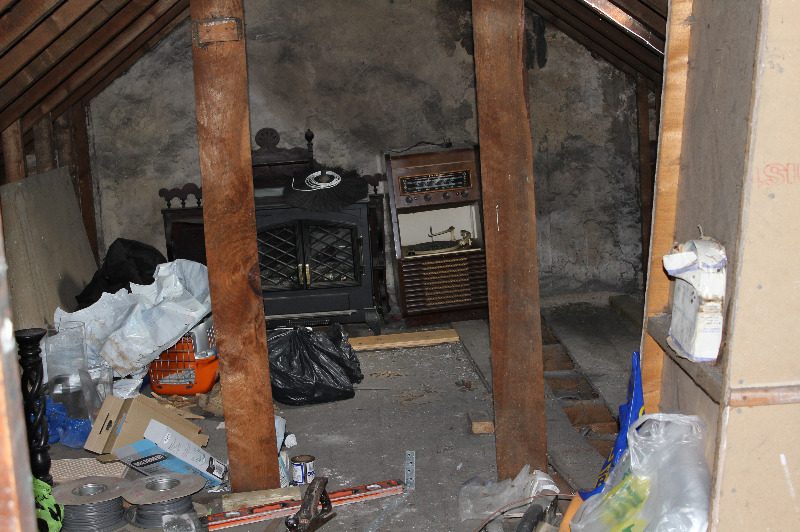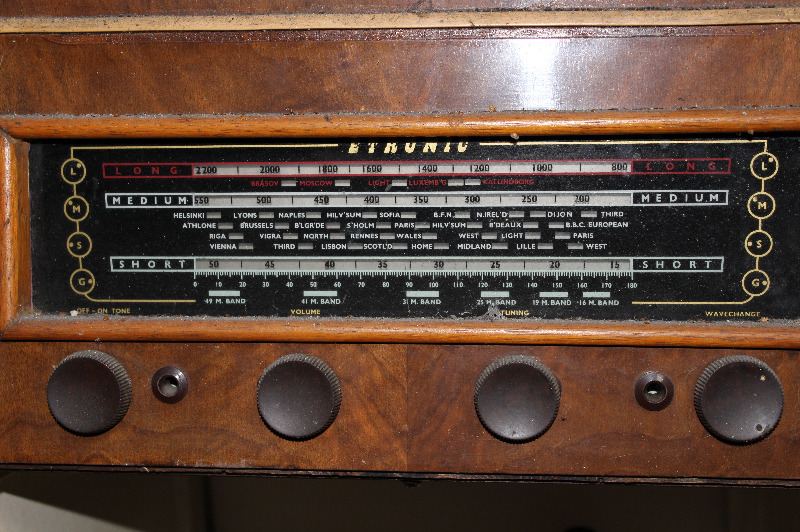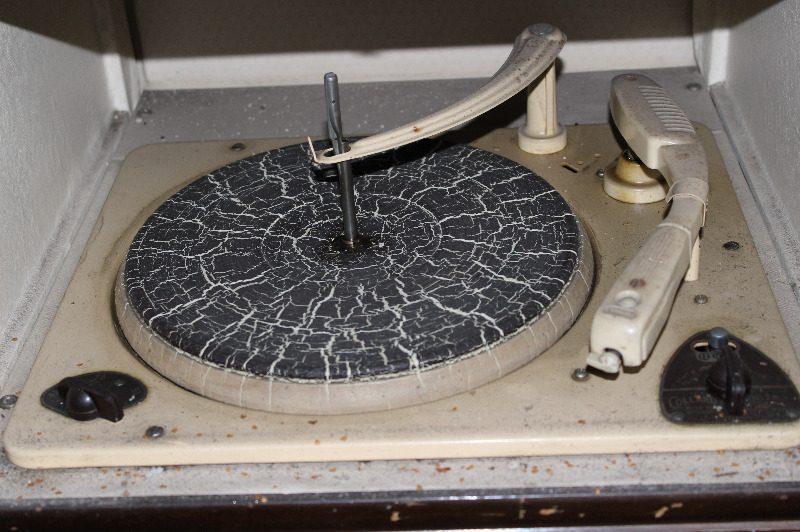 The two pictures underneath would make good office space I think. A desk, chair, laptop and printer could go down that end. It's a good bit smaller but if that's all that would be going in there it doesn't need to be a big space.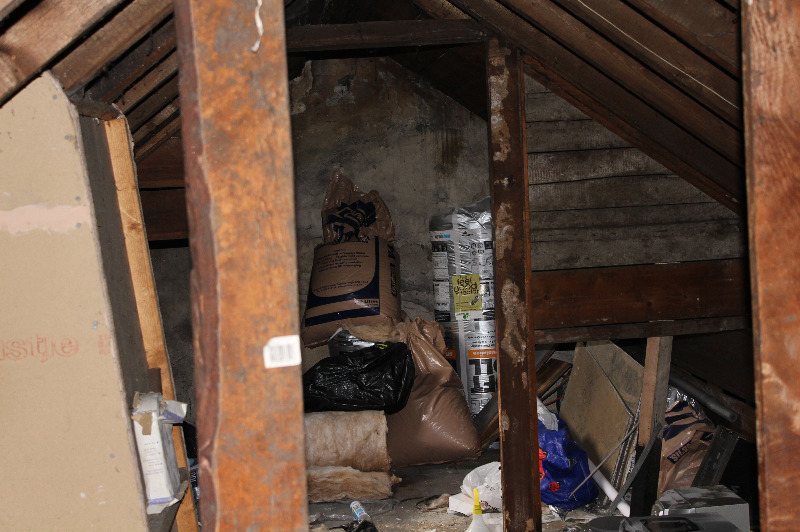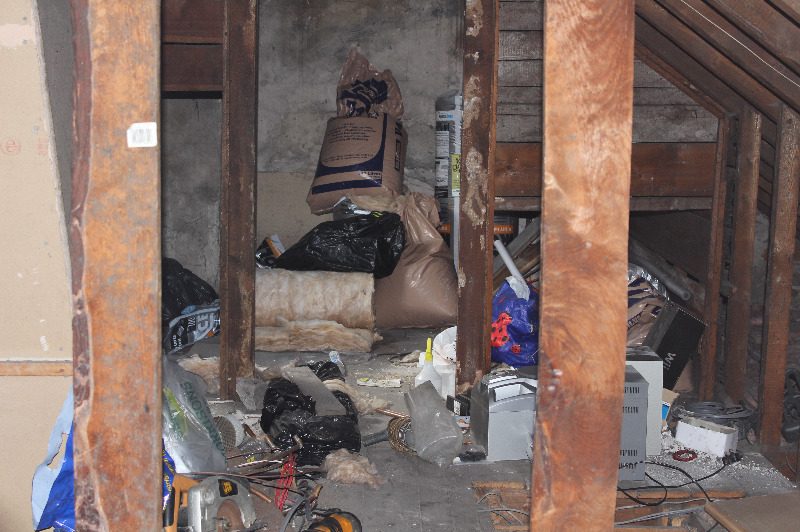 This unit was here when I moved in. It housed the electric fire in the living room I think. I've no idea how it's found its way up. I don't know if I could get the old clock working too.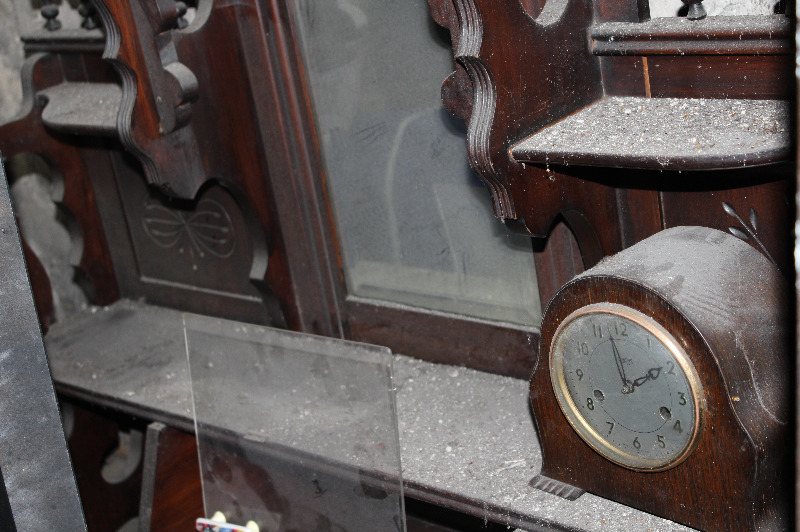 There's a hatch that leads to I've no idea where. I thought the linen cupboard was underneath but it turns out it's not so I don't know where it is. I can't figure it out in my minds' eye and I don't want to go poking around incase I accidentally put my foot through the ceiling. That would please my Dad no end let me tell you!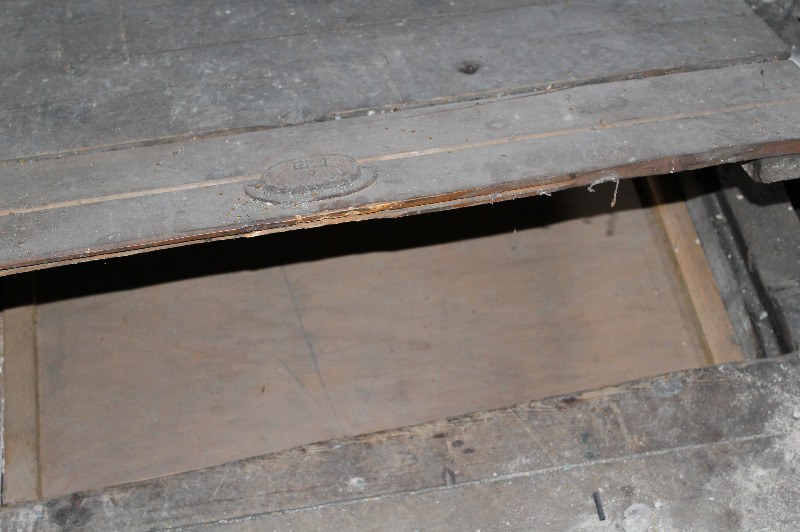 I found an old newspaper from November 1975 too which was very fragile.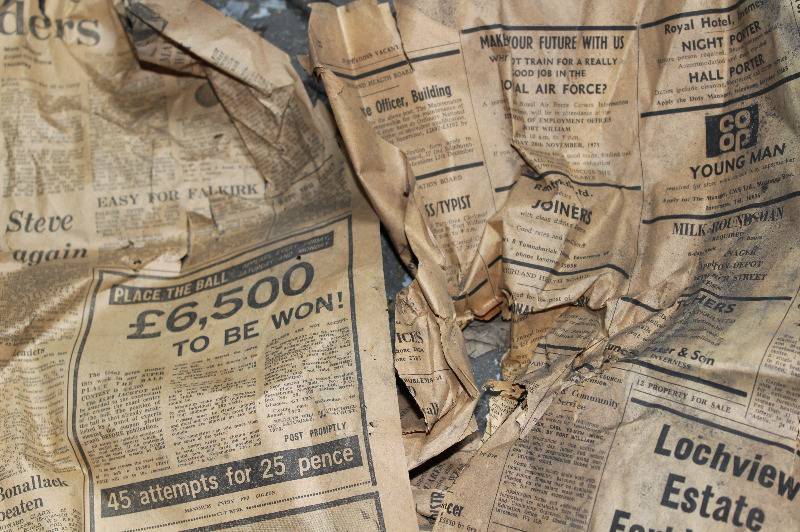 There's three little sky lights that give a nice bit of natural light. All in all I think it has potential to be a good little craft room once it's had a really good gut out and major make over.