Tiny Toty Hats.....
Posted on
I've been busy knitting tiny little hats for premature babies. I've designed one for babies weighing in the region of 1 - 3 lbs. I can't imagine a person even fitting them. I was 3 months premature myself when I was born in 1975 and I weighed 2lb 2oz and I always remember my Mum saying it was so hard trying to get clothes to fit me. I was wearing dolls clothes for the first few months. Thankfully things have changed now though.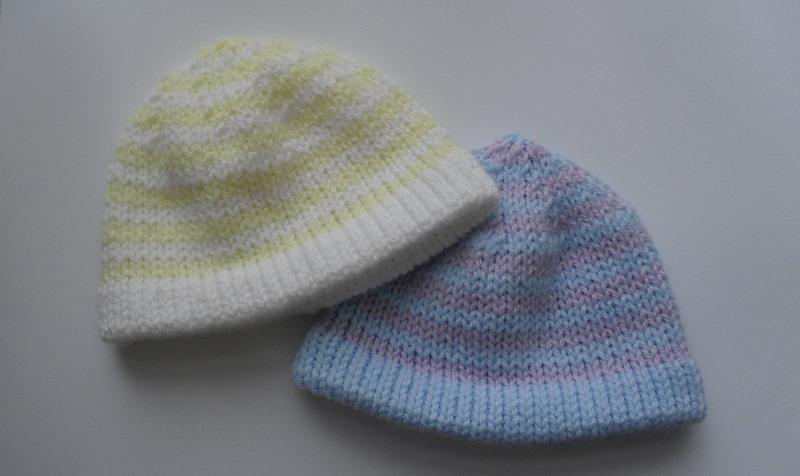 Here's me as a baby. Apparently I fitted the cot width wise too. My Mum still keeps in touch with one of the nurse's that looked after me.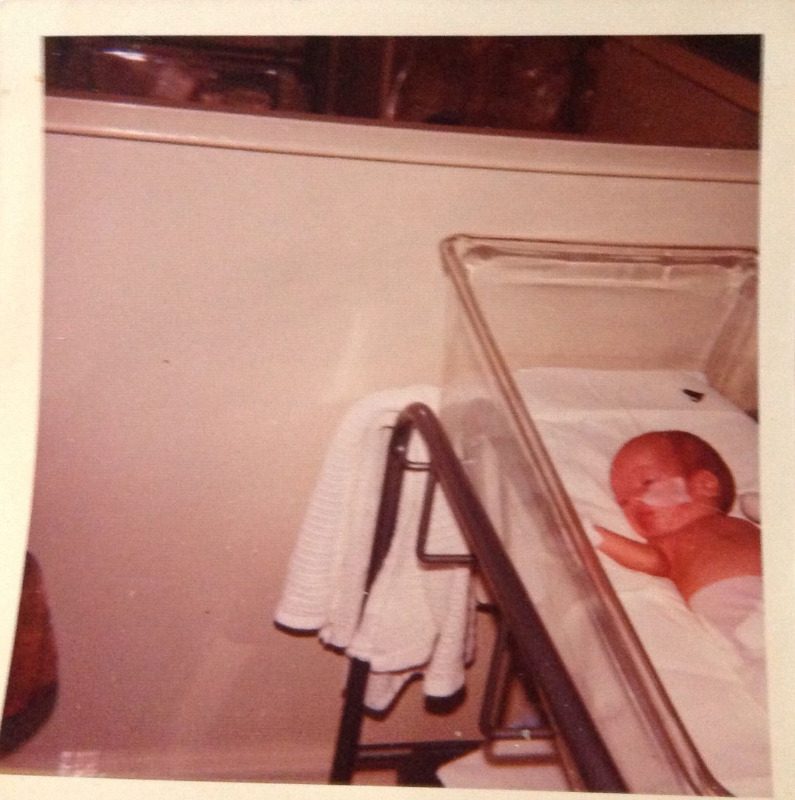 The photo below makes me laugh - my face looks like that permanently! This photo was taken at my Grannie's house and she had that blue chair for years. It was painted every colour under the sun too. There must've been a hundred layers of paint on it. I won't mention the yellow dungarees. My Mum assures me I was the height of fashion!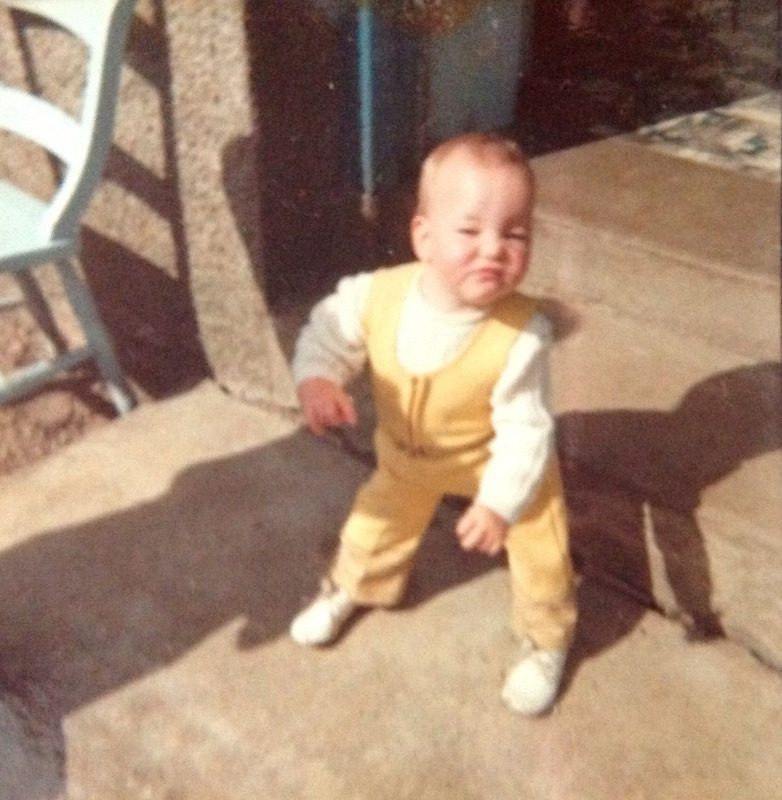 I can't believe it's May. It's so cold and rainy today. I've had the log burner and central heating on and my feet are still freezing!