My (Adopted) Home.....
Posted on
I have been out and about with my camera again today while walking Cuilean. It's a nice day here and the city was fairly quiet. I love Inverness on an early Sunday morning, there's hardly anyone about. This first picture is walking along beside the River Ness towards Friars' Bridge.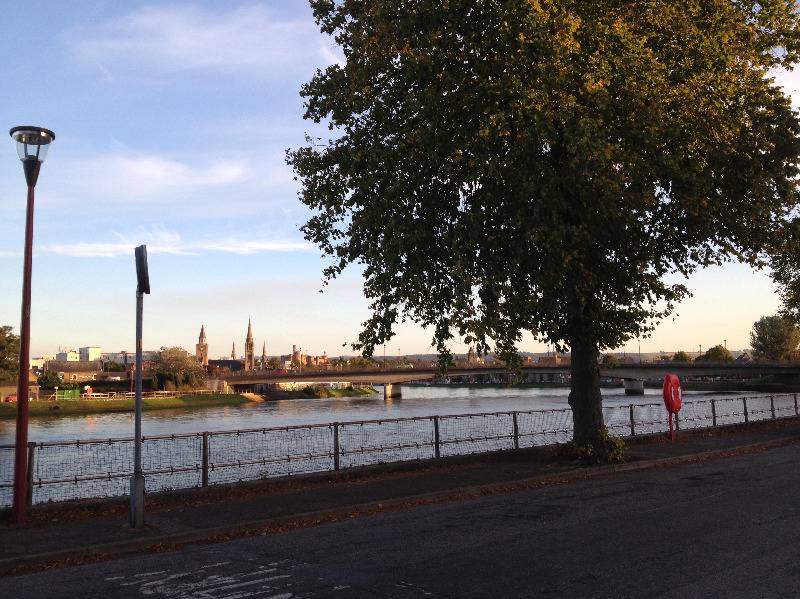 Another view from another bridge in the city. To the left of the picture up the hill is where Inverness Castle sits. There are 7 bridges through Inverness. There's local superstition that if an 8th bridge is built, Inverness will flood (or something like that).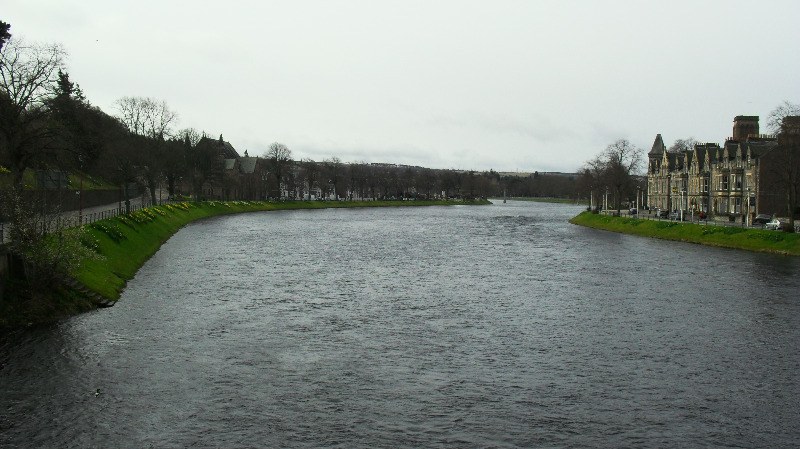 Another picture along the River Ness with the castle in the background.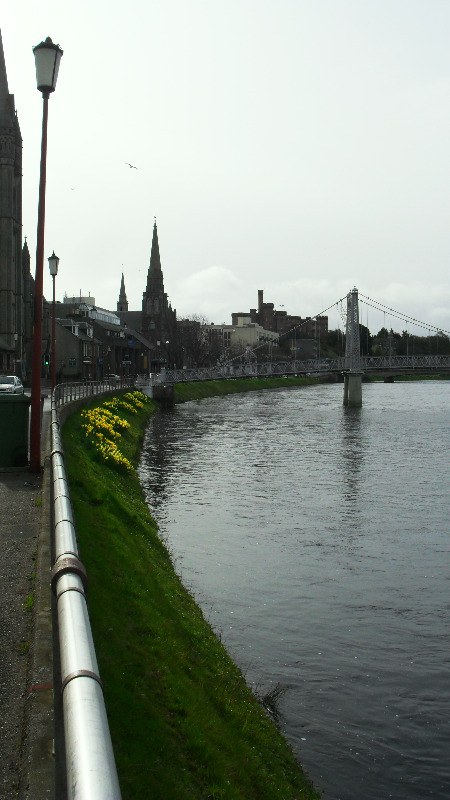 There are loads of beautiful buildings in Inverness. I love this one, 'Abertarff House' which is owned by the National Trust for Scotland.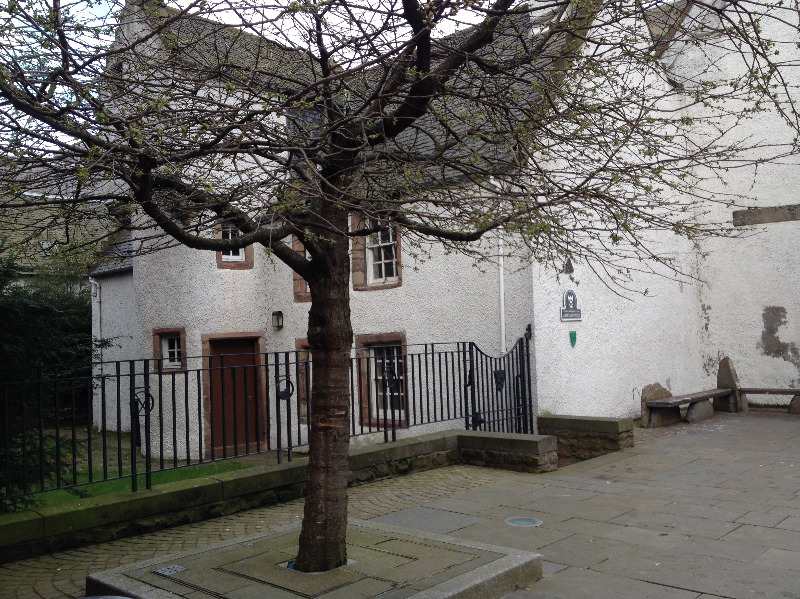 Even the alleyways are nice. That cemetery to the left is so old. I keep meaning to go and have a proper look at the dates of the headstones but I've never got round to it.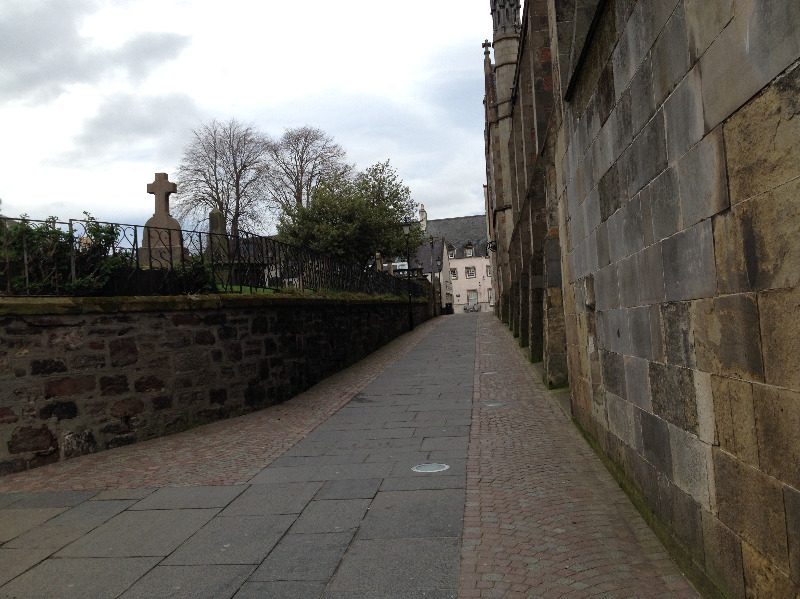 There's loads of churches and the cathedral here too. This plate is hanging on one of the church gates.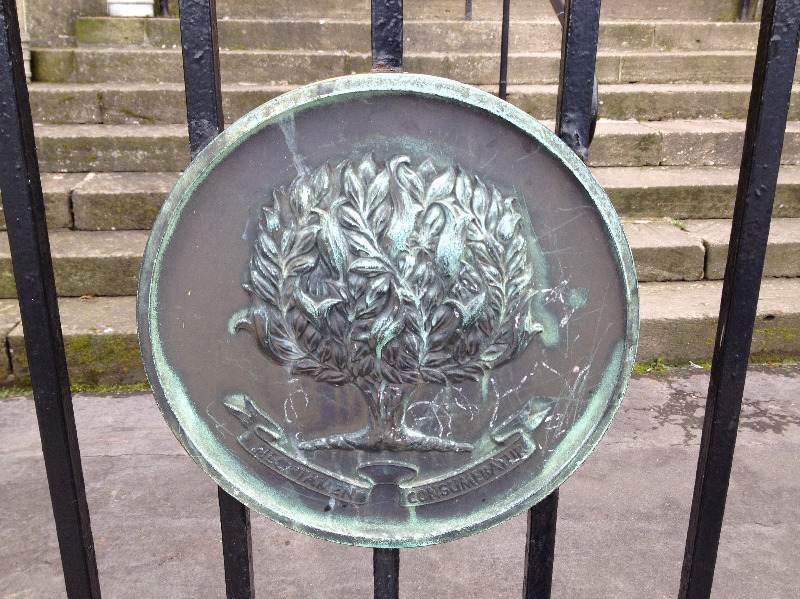 Dotted throughout the city, the pavements have little messages or quotes inscribed in the concrete.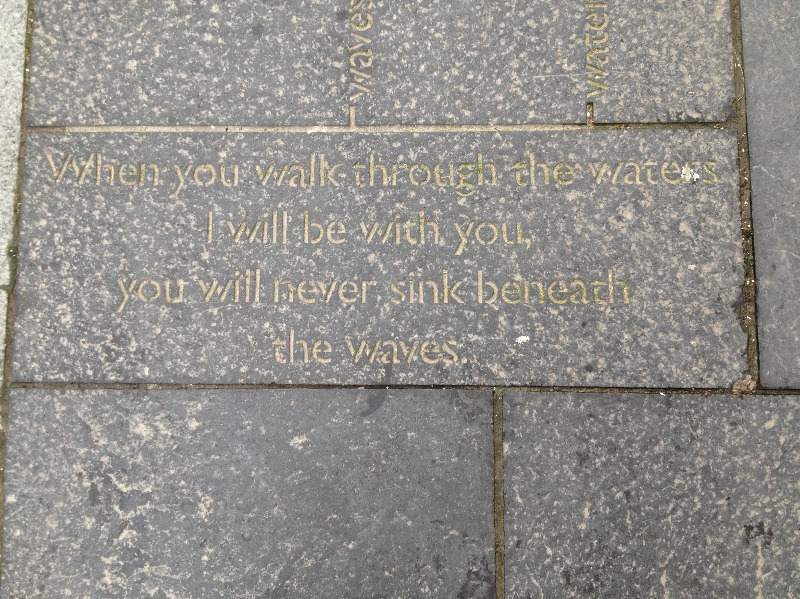 This statue, 'Faith, Hope & Charity' was (I'm led to believe) found adandoned in someone's garden. If I'm wrong, please correct me. It's since been lovingly restored and now sits proudly overlooking the River Ness looking towards the Cathedral.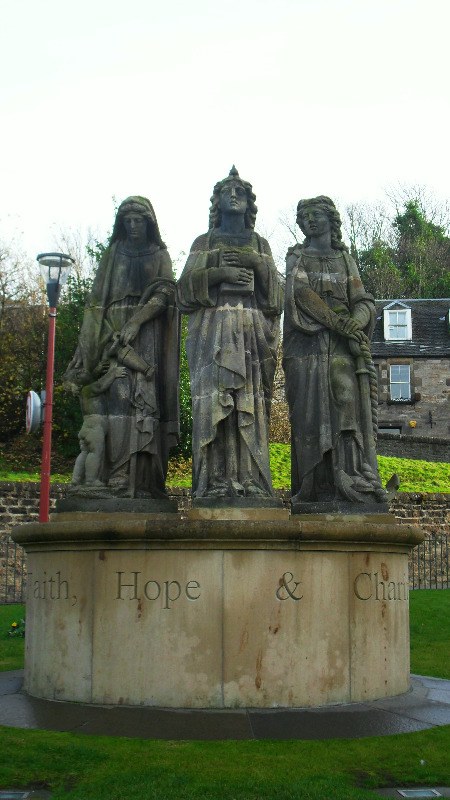 This is another building I love - the town house where the Lord Provost works. It's sits at the end of the High Street. At Christmas time it looks beautiful with a couple of Christmas trees and the lights on either side of the door. You can go inside for a tour but it's another thing I've never got round to doing. I either walk or drive past it every single day. Inverness Castle sits up behind it on top of the hill.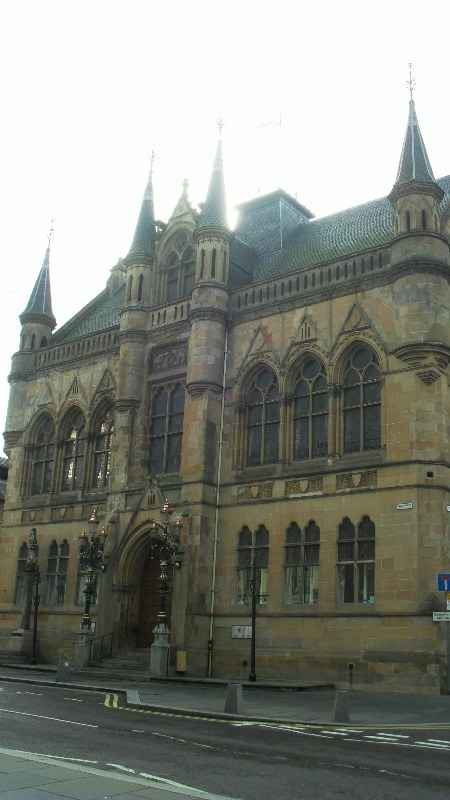 I love the big old wooden door.....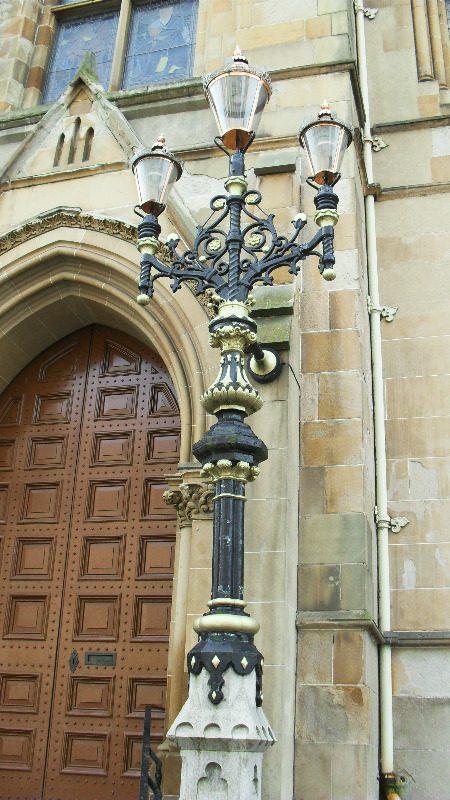 My favourite however, are those lamps. I'd love them outside my house.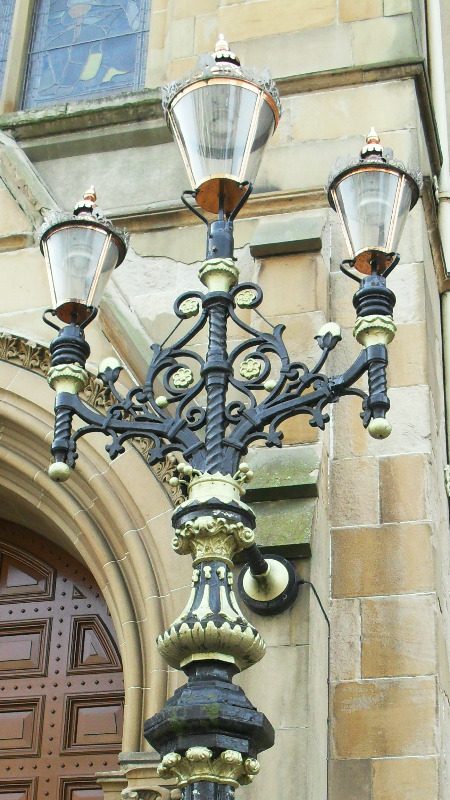 Another building I never tire of looking at is 'Balnain House', another one which is owned by the National Trust for Scotland.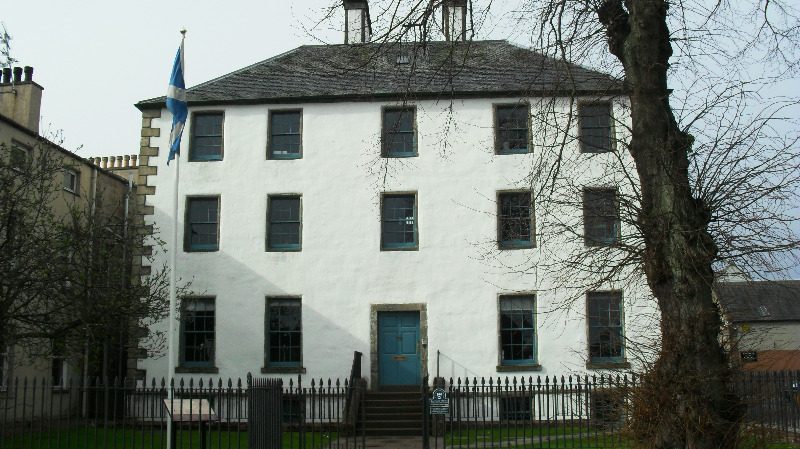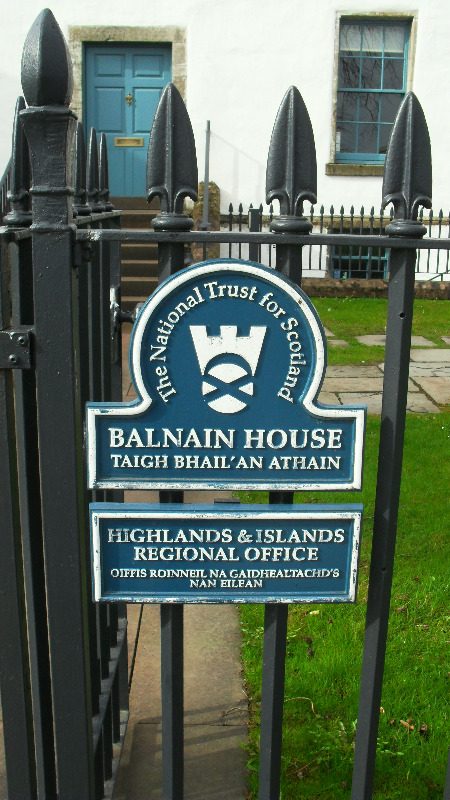 Here's a little bit of history of the building (if you are able to make it out!).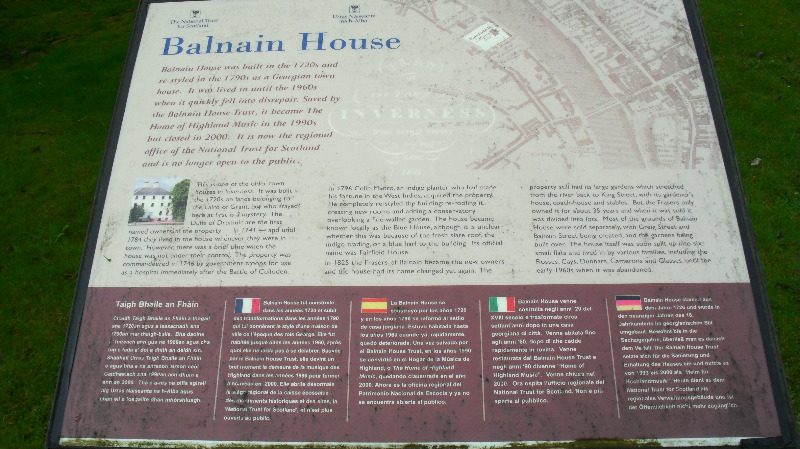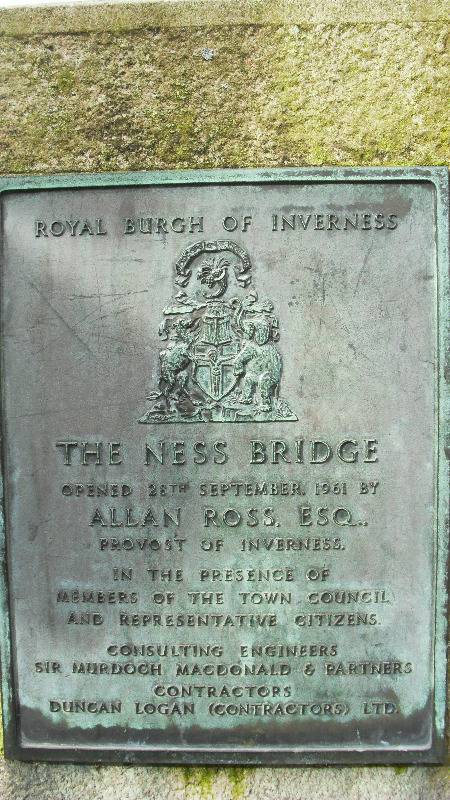 This Angel is inside Inverness Cathedral - probably my favourite building in Inverness.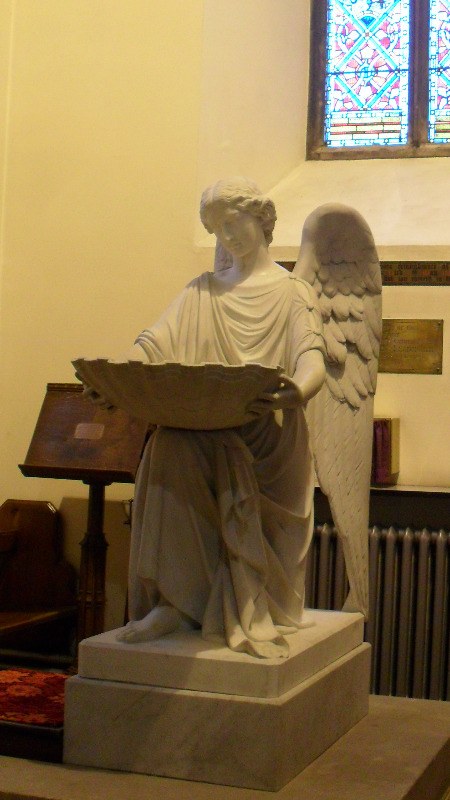 This picture of the Cathedral is an old one. You can just see it with the flat topped spires behind the trees. The story is, when it got built they ran out of money and could'nt afford to finish the spires off so had to leave them flat.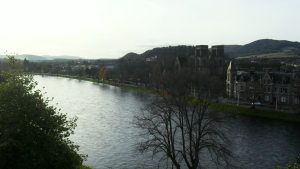 I enjoyed seeing the bright yellow daffodils all over the place - Spring has definately sprung! It's lovely too getting up in the morning when it's light. Our clocks went forward an hour last Sunday.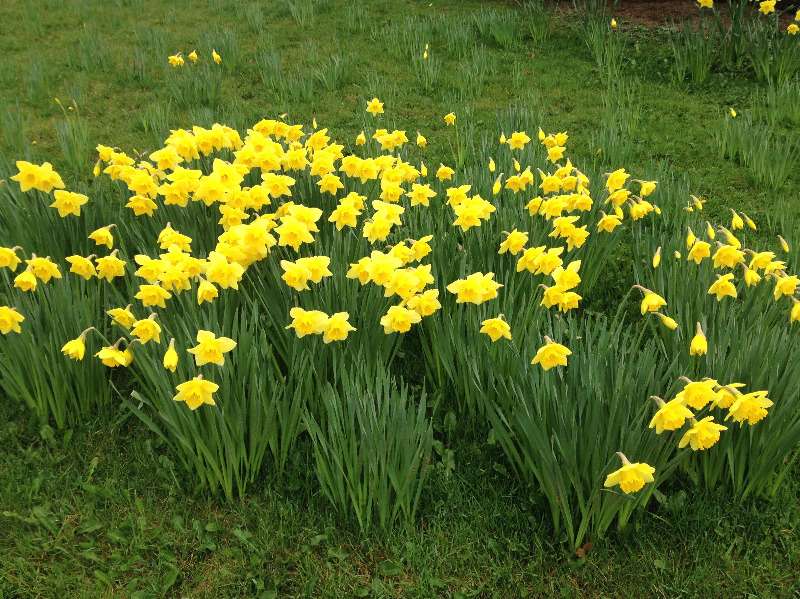 The gorse bushes are in full bloom too and smell lovely. They seem to smell nicer when the weather is warm.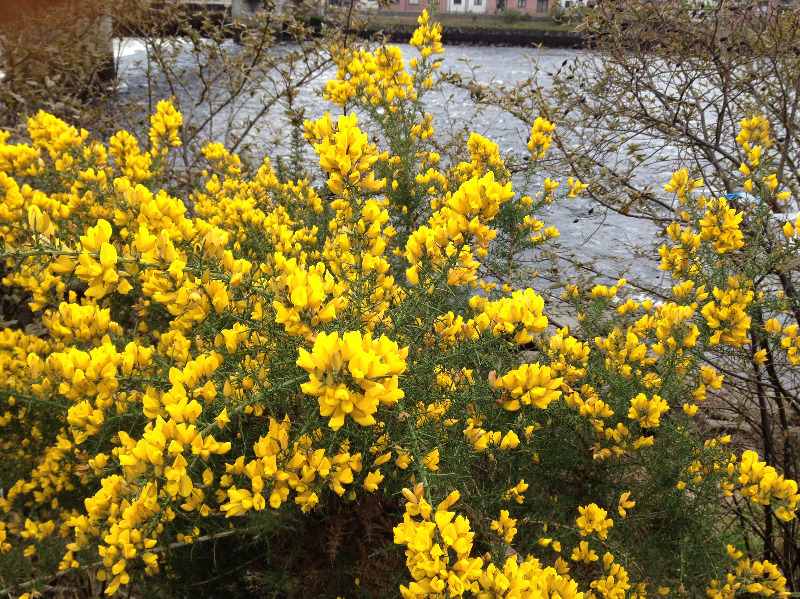 I'm busy just now working out where to plant my vegetable seeds. I've downloaded a couple of helpful growing charts from pinterest to give me a better idea when to sow what.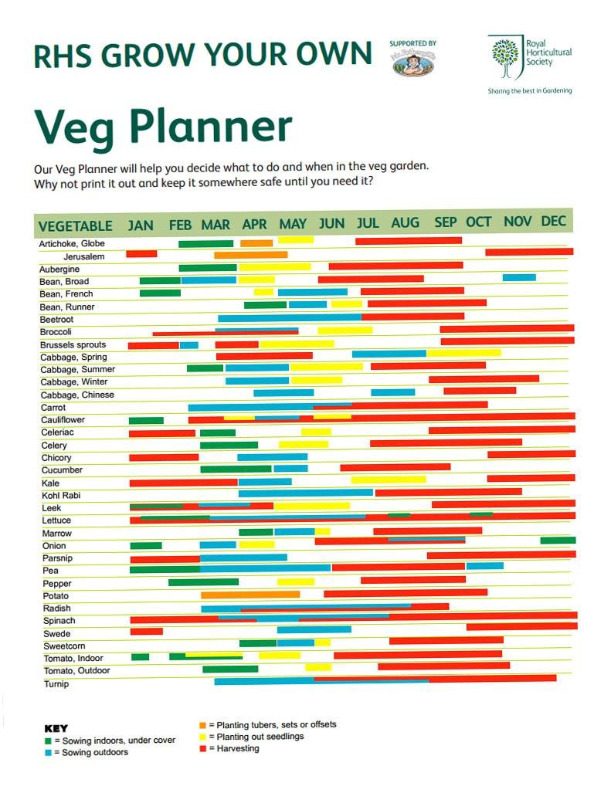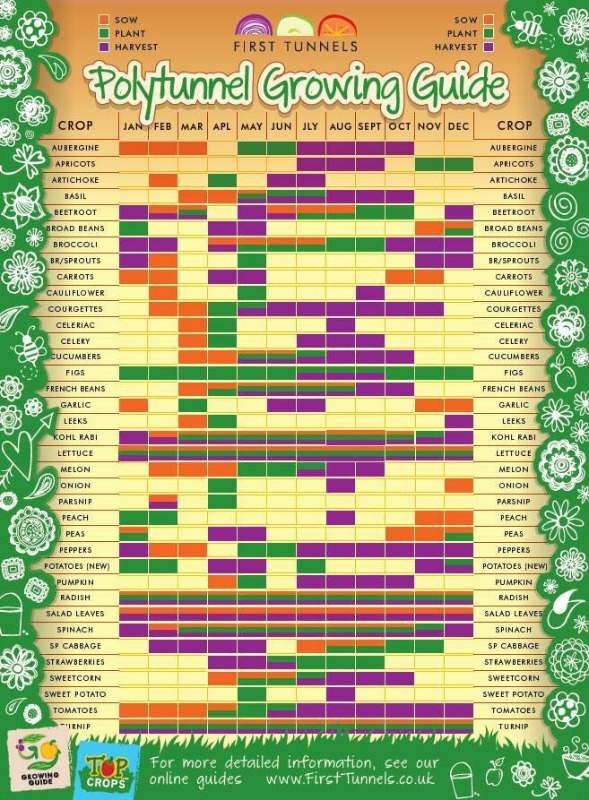 Found this on facebook which I thought was funny - just meant for a knitter like myself.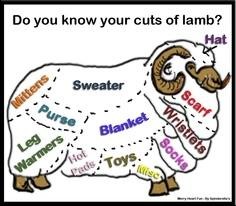 My boy having a lazy weekend, snuggling with his mammie.