Long time no blog!
Posted on
We had lovely visitors at the weekend - my sister, her partner and my wee nephew came for a visit. We had great fun lying on the kitchen floor colouring in. I've not done that in years.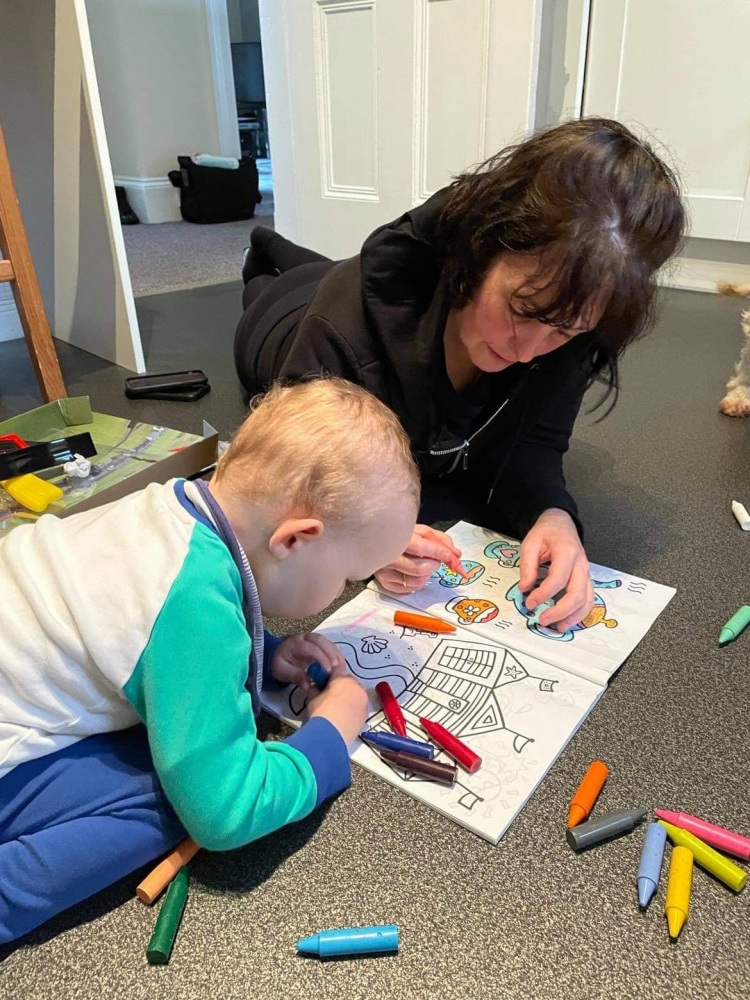 I bought the knitting diploma course through the 'centre of excellence' a couple of years ago and only done a couple of modules. I sat last week and finished the whole thing. So far I've passed most of the modules. Still waiting on four more results. There was no actual knitting involved, just read and answer questions.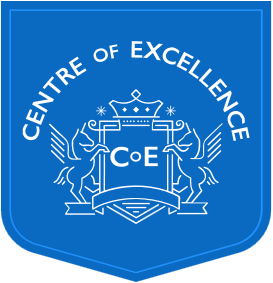 I'm just about to start designing a little aran jumper for Kian similar to 'Coinneach' that I designed for my Dad. I'm using the same yarn, 'women's institute' aran in grey.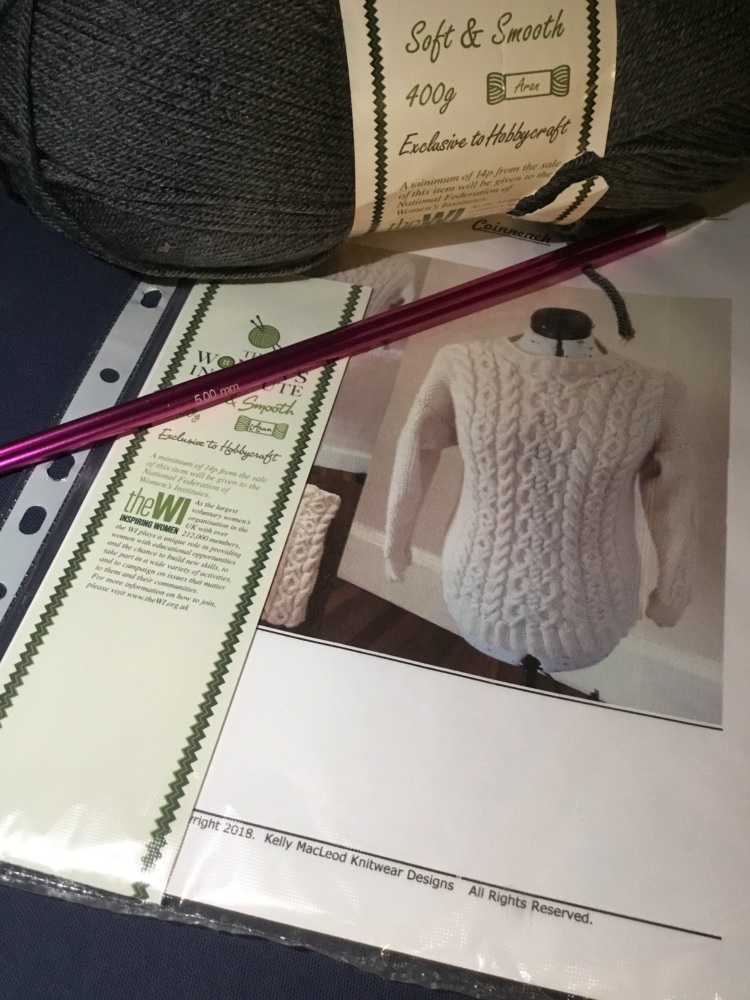 My garden has been looking lovely. My nanna's rose bush bloomed and was beautiful. It's my favourite in the garden. I took a cutting for my Mum which seems to have taken.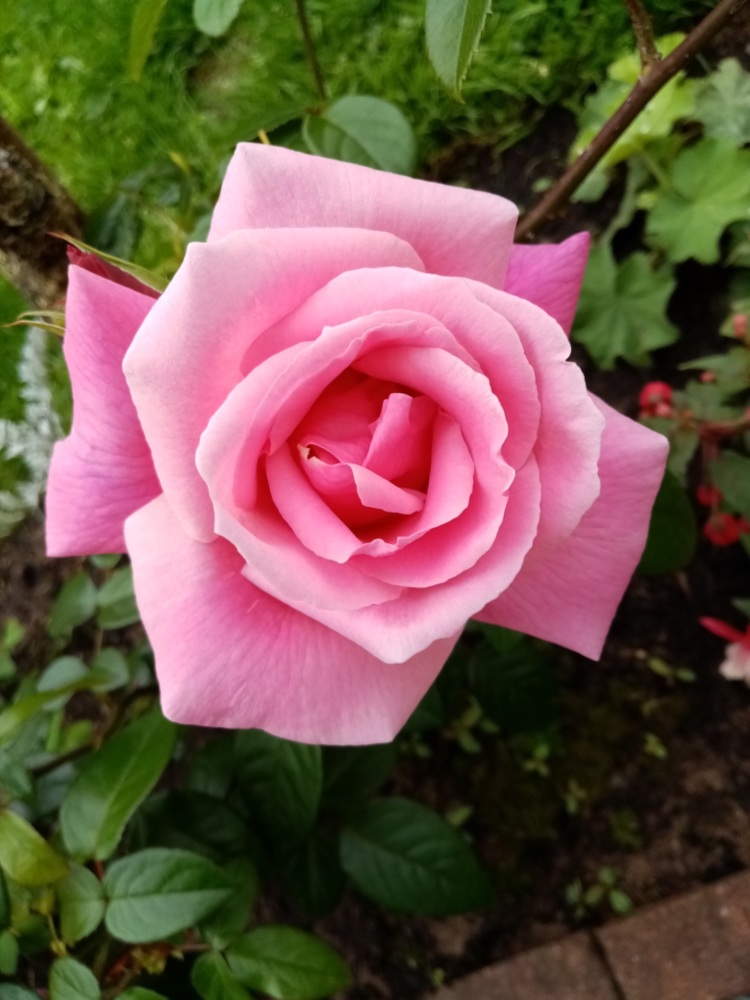 My 'Guardian Angel' rose bushes were lovely also. I didn't expect much of them this year but I was quite impressed. I took a couple of cuttings of them too for my Mum.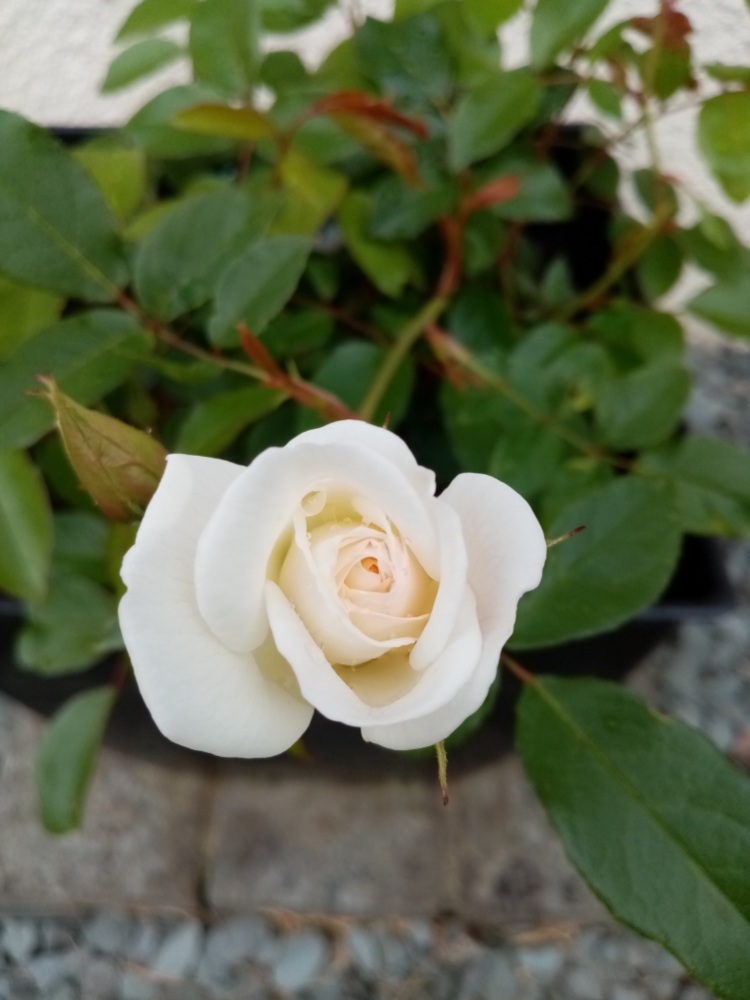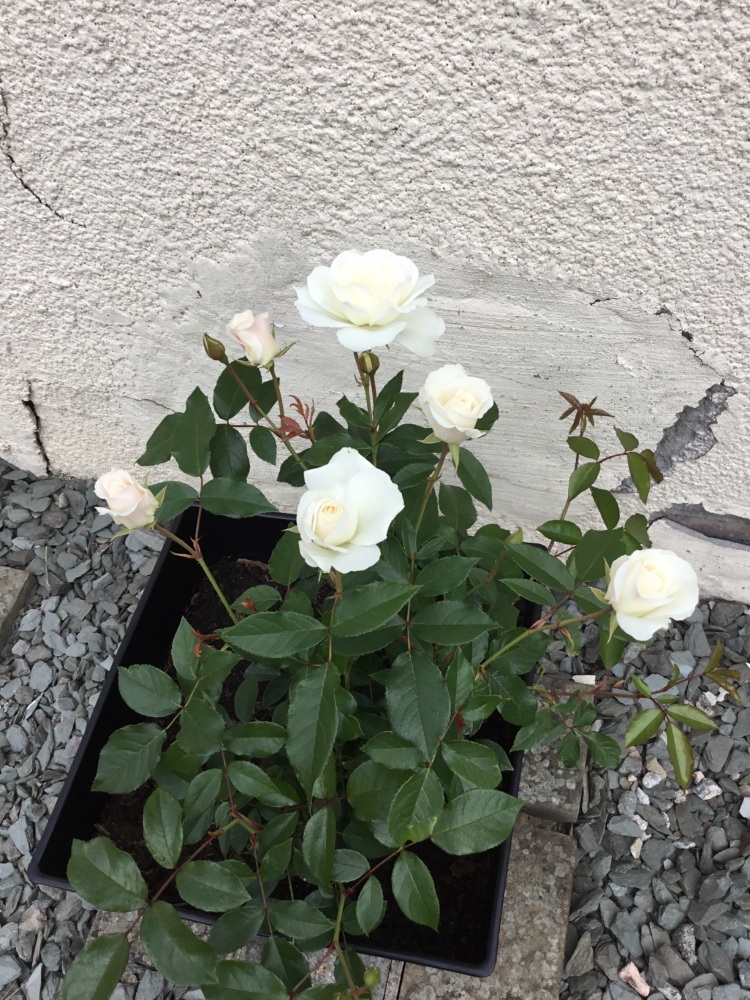 The little chilli seeds I grew (Nigel's outdoor chillis) are coming along nicely although are very slow growing. It seems like there will never be any chillis on them.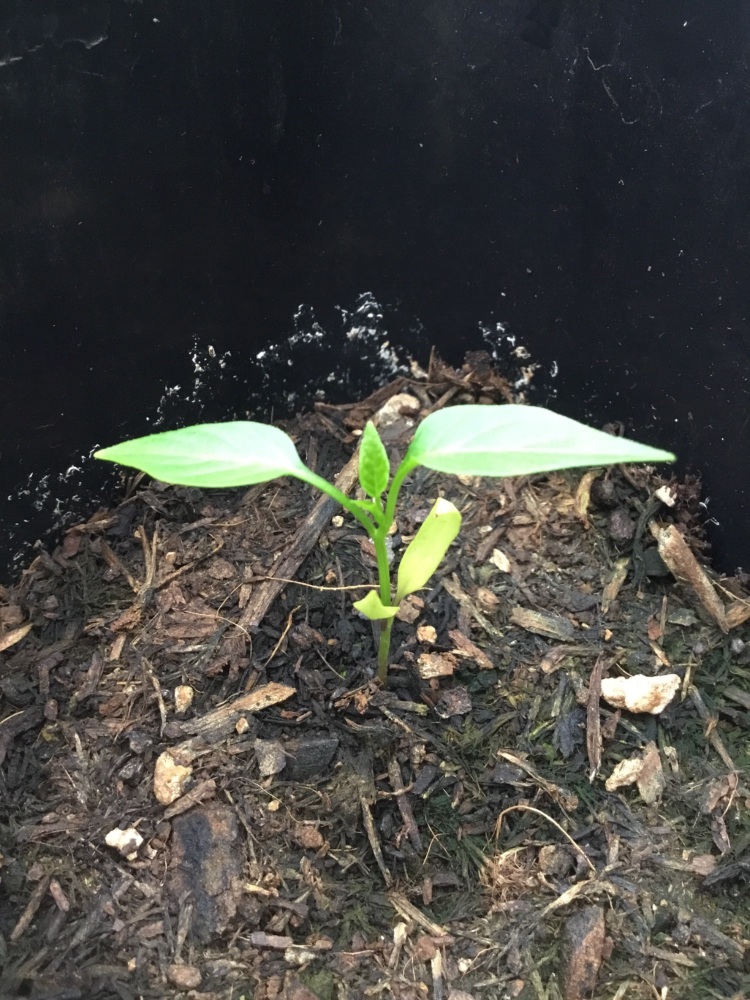 My aloe vera plant that I got a cutting of is coming along nicely too. I repotted it last week and bought cactus compost for it so it's looking a bit happier.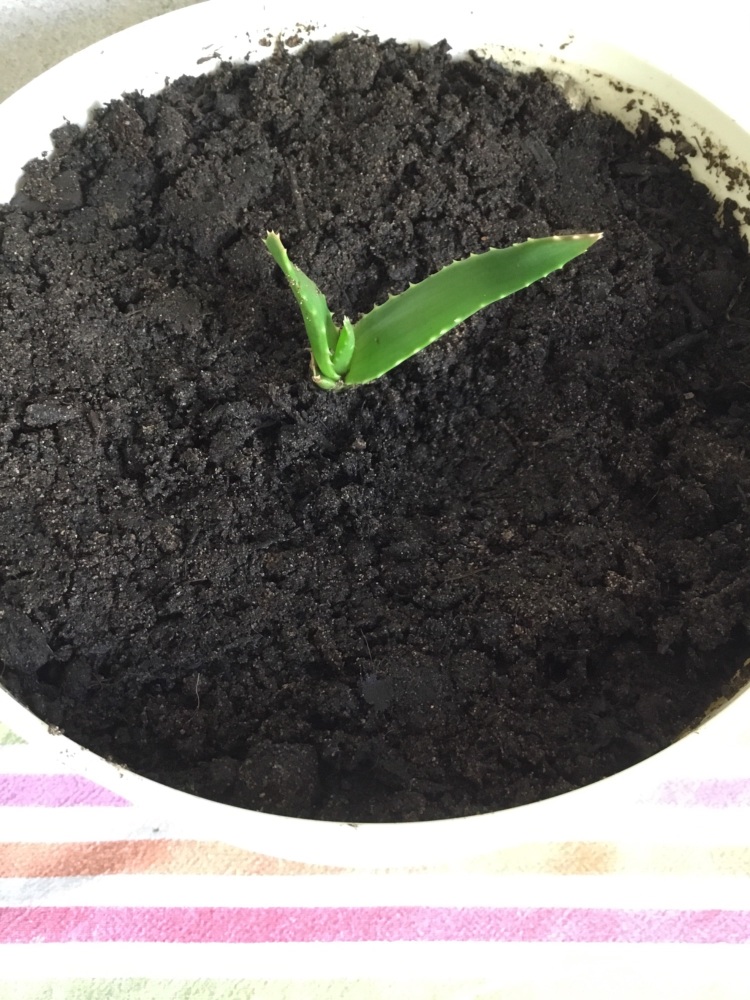 I bought some wildlife / butterfly / bee seeds to grow next year so one little part of the garden will be wild flowers.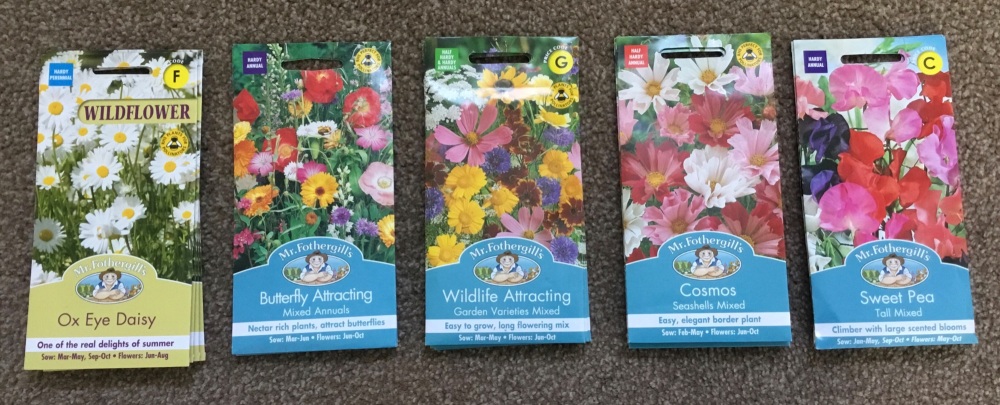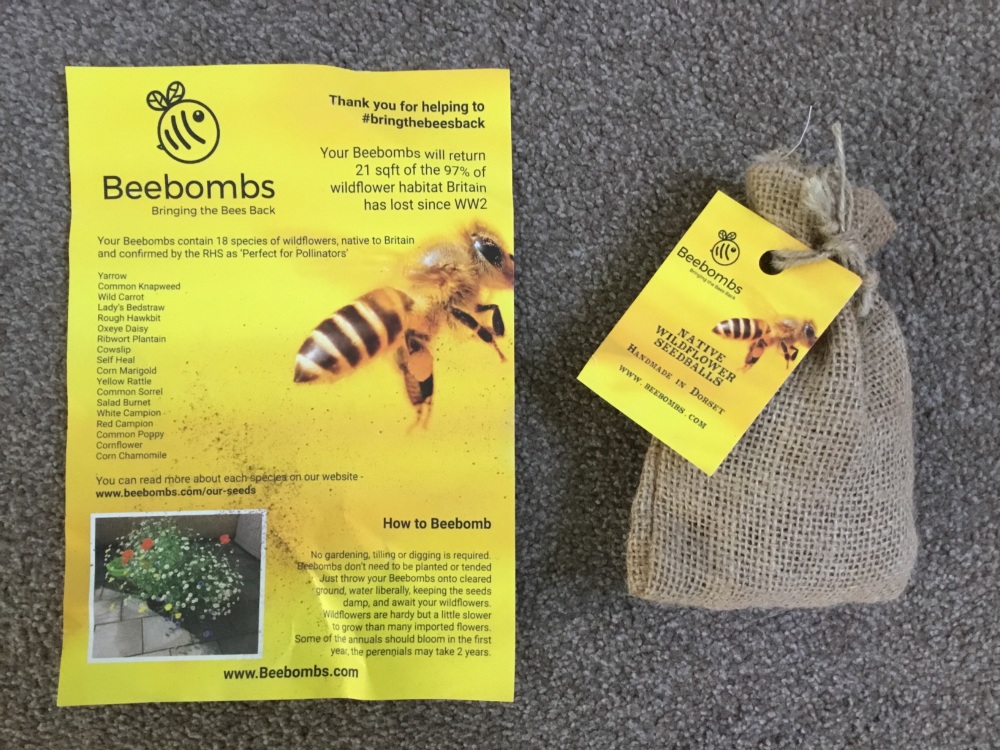 The wildflowers will be up the back of the garden. I'm going to dig a flower bed out as far as the front of the paving slab and plant shrubs and I'll sit a bird bath on the slab right in the middle of it all. That's next years job though.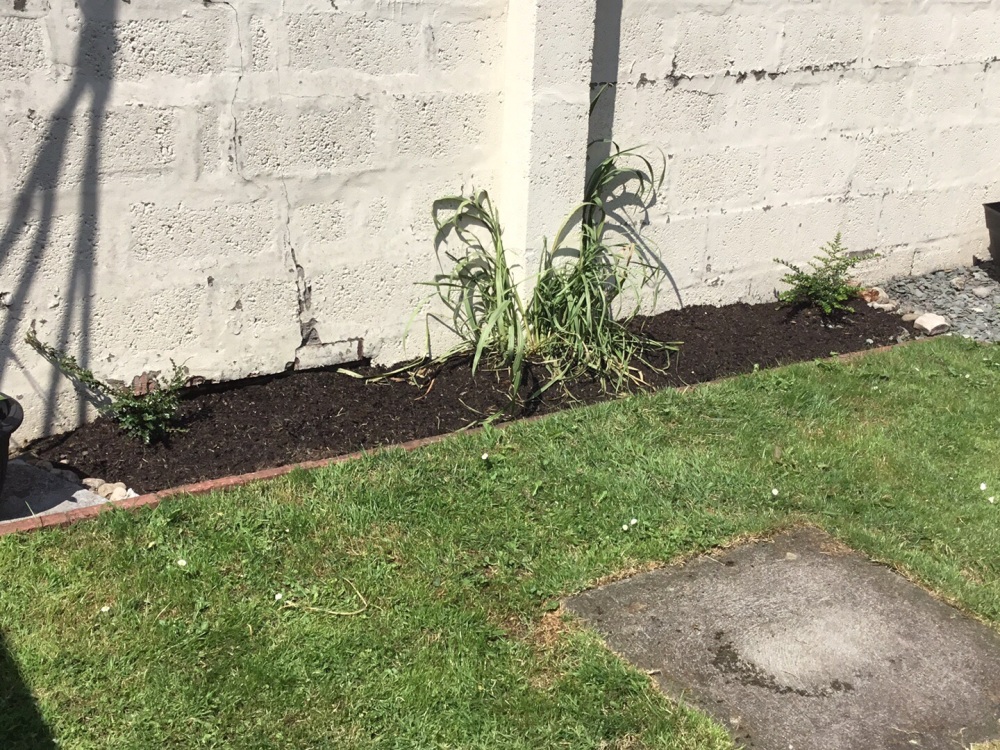 I bought another couple of shrubs from the supermarket for the bees. 'Eve Price' they are called.