New design (but not mine!).....
Posted on
I've not done much on Kian's aran jumper this past wee while. I'd like to have it finished by the time I see him at Christmas though.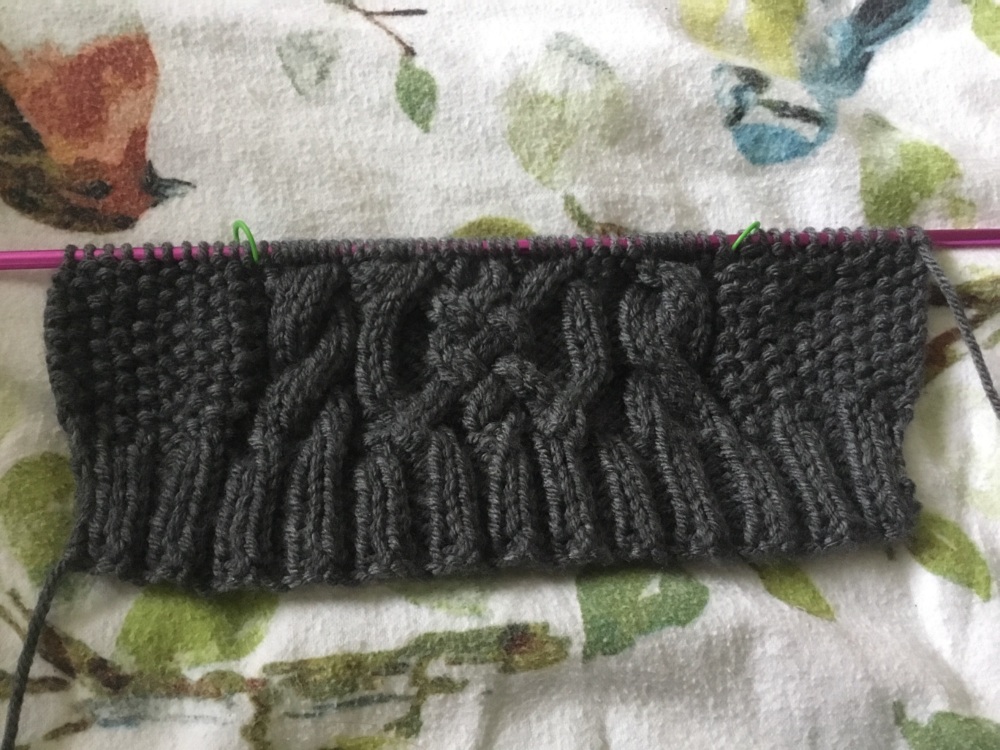 I started working on a hooded cardigan for Kian. This isn't my own design, it's by 'Jenny Watson Designs'. I've added stripes to mine and have omitted the pockets and ears.