Garter stitch blanket - free pattern!
Posted on
I started this garter stitch blanket to use up some 100g balls of stylecraft special DK I have. The colours I'm using are: matador, spice, citron, kelly green, cornish blue, lobelia and lavender. I'm knitting the colours in that order so it's kind of rainbow colours. I divided every ball into 50g sizes as I'm using double strands throughout for a chunkier blanket.
Gauge: 18st's & 32 rows to 10cm.
Using a pair of 5½mm needles, cast on 100st's using double strands of yarn. Work 30 rows garter stitch in each colour. Cast off.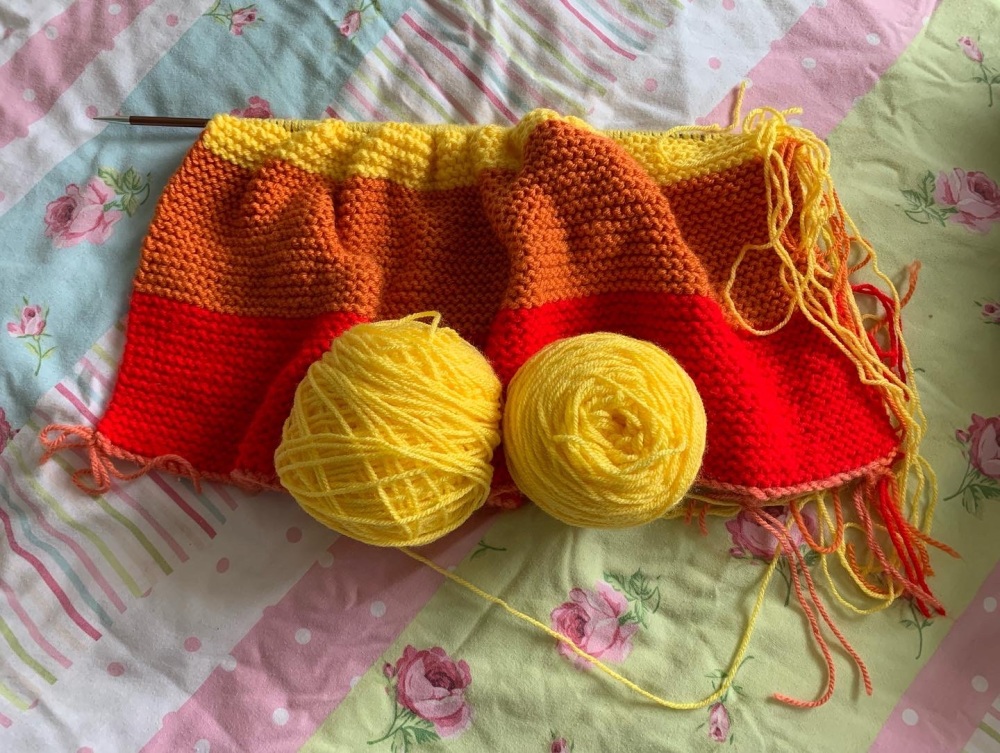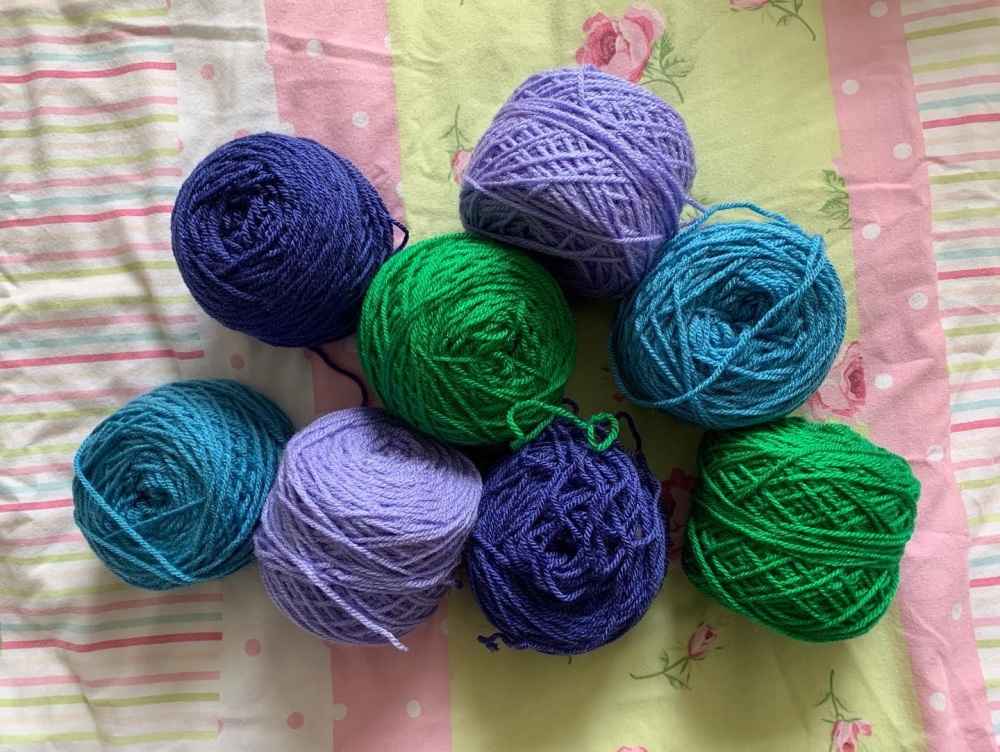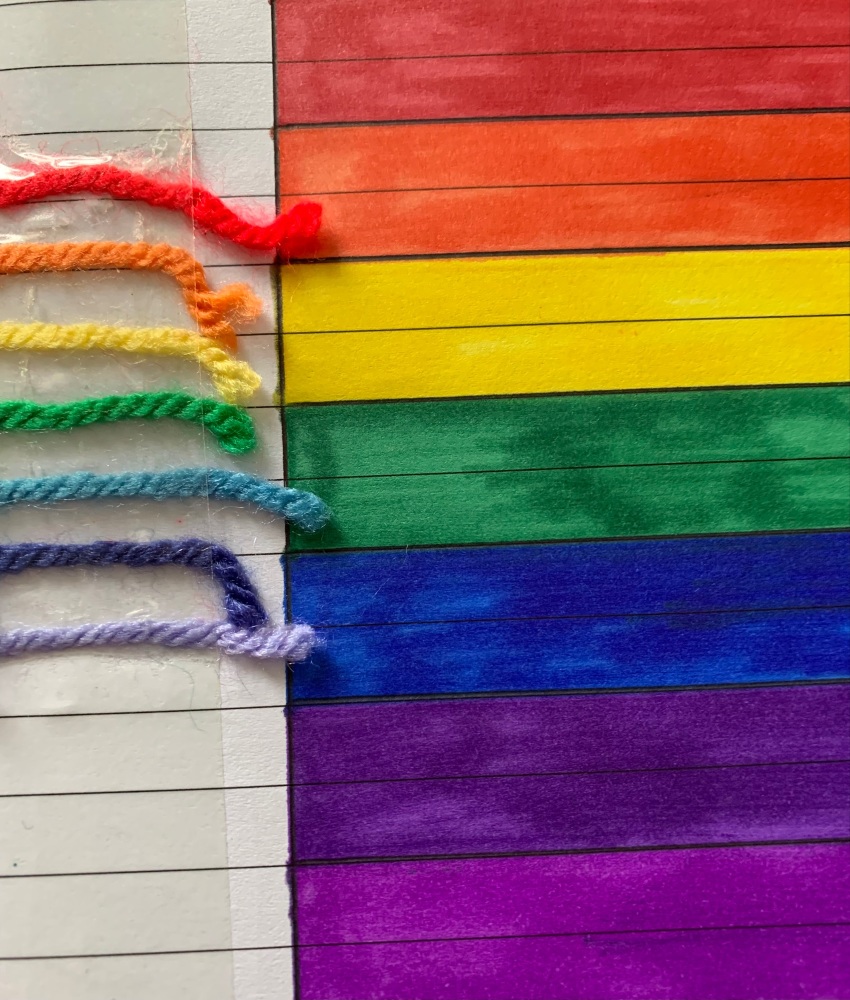 I was playing about with my stitchmastery software too for a bit. I enjoy using this software, it's easy to use. I also have design a knit 9 which I keep meaning to learn properly.